Ao no Exorcist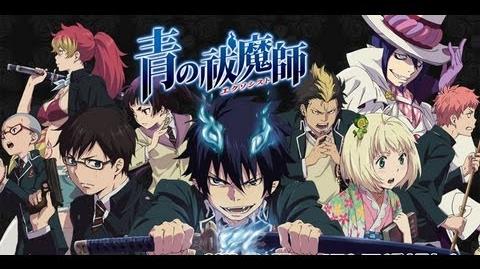 Genre:
Action, Supernatural
Plot:
As humans live in the world of Assiah, the demons live in the world of Gehenna. The two dimension are not suppose to meet but demons possess the creature in Assiah. A boy name Rin Okumura is the child of Satan. His foster father who is an exorcist sacrificed himself to save Rin from the demons. Rin decided to be an exorcist to avenge his foster father. There at True Cross Academy Rin makes a few friends and meets his brother to help him on his journey.
Anime:
Directed by – Tensai Okumura
Written by – Ryota Yamaguchi
Music by – Hiroyuki Sawano
Studio – A-1 Pictures
Released – April 17, 2011 – October 2, 2011
Episodes – 25
Manga:
Written by – Kazue Kato
Pulished by – Shueisha
Magazine – Jump Square
Released – August 2009 – ongoing
Volumes – 13
Video Game:
Ao no Exorcist: Genkoku no Labyrinth
System – PSP
Released – April 26, 2012
Produced – Bandai Namco Games
Characters:
Main:
Rin Okumura
Rin Okumura is Satans's child. He have a twin brother Yukio. His powers were sealed in a demon slaying blade Kurikara. He is good at cooking. Rin goal is to be a Paladin and defeat Satan.
Yukio Okumara
Yuki Okumura is the younger twin of Rin and is the child of Satan. Yukio did not inherited Satan's power but he was able to see demons. Yukio secretly train with his foster father Shiro and now is the instructor of Anti-Demons Pharmacology.
Exwire:
Shiemi Moriyama
Shiemi Moriyama is the daughter of the woman who runs an exorcist only shop. She loves the garden and used to tend it with her grandmother. She is able to summon Greenman spirit.
Ryuga Suguro (Bon)
Ryuga Suguro (Bon) is a stubborn and hot-tempered but hard-working and the best student despite his appearance. He is the heir cursed temple. He goal is to defeat Satan and restore his temple from what happen on the blue night.
Renzo Shima
Renzo Shima grew up with Bon and is very loyal to him. He is obseesed with woman especially Izumo Kamiki. He carries K'rikk and is able to summon high level demons.
Konekomaru Miwa
Konekomaru Miwa is timid. He grew up with Shima and Bon and is very loyal to them.  He is able to figure out complex strategies in short amount of time.
Izumo Kamiki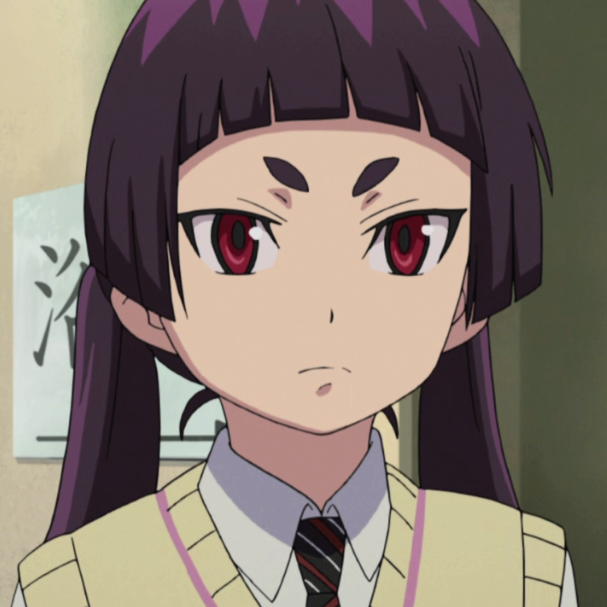 Izumo Kamiki is one the best student and have a tsundere attitude. When Izumo was little she only have one friend name Paku. She cares for Paku a lot, now she care for Rin too. She summons two kitsune.  She used to bully Shiemi but after helping Paku she became friends with her.
True Cross Order:
Mephisto Pheles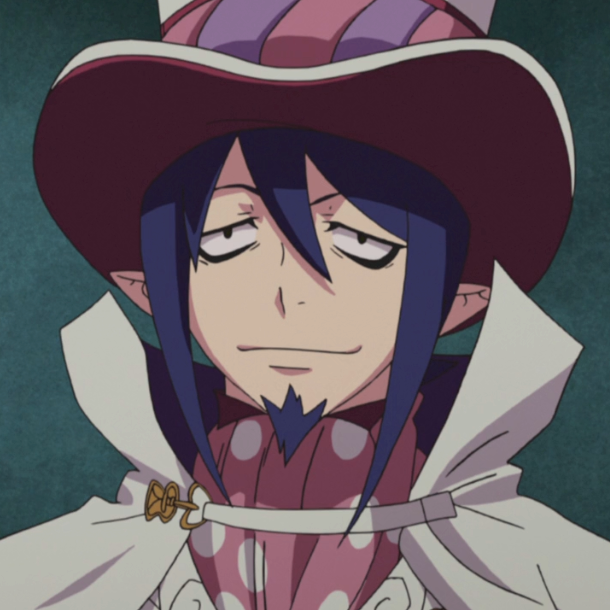 Mephisto Pheles is the chairman of True Cross Academy and is one f the sons of Satan. The Order is suspicious of him. He wants Assiah and Gehenna to be peace with each other. Mephisto intended to kill Rin but he change his mind when Rin said he want to go to be an exorcist.
Shiro Fujimoto
Shiro Fujimoto is a Paladin and is Rin and Yukito's foster father. He is also the the mentor of Shura. On one of his missions he became friends with the demon Kuro.
Shura Kirigakure
Shura Kirigakure is the student of  Shiro and teaches Rin how to control his powers. Shura can draw a demon sword from the symbol on her chest.
Igor Neuhaus
Igor Neuhaus is the instructor for student who obtain Tamer. He  holds hatred to Satan and anything related to him. He attempted to kill Rin but Mephisto told him to stop.
Auther Auguste Angel
Auther Auguste Angel is the new Paladin. He was order by Grigori to capture Rin and to interrogate Mephisto.
Neme Takara
Nemu Takara was hired by Mephisto to moderate the student in cram school. He uses a sock puppet to talk. Nemu's eyes are usually close but it opens when he is in danger.
Others
Amaimon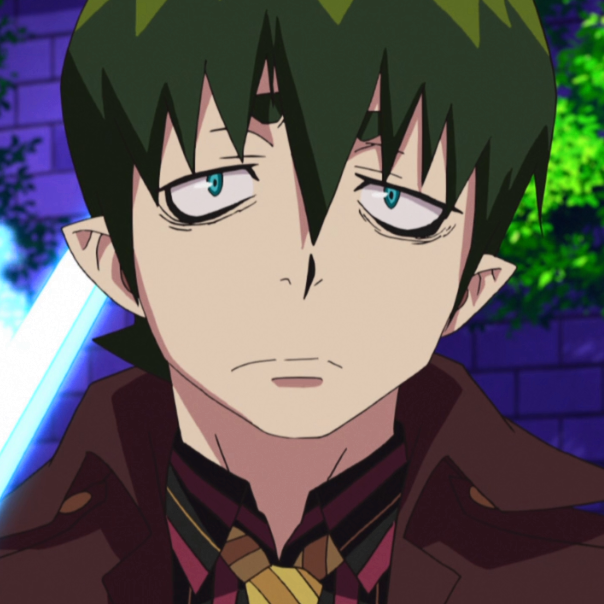 Amaimon is Mephisto's little brother and is loyal to him. He loves sweets and is interested in fighting Rin.
Satan
Satan is the lord of the demons and want to take over Assiah.