Parasyte Anime Review
In the darkness of night, the world's fate is changed forever as the survival of its apex predator is put to its ultimate test after thousands of undisputed years.
A mysterious and deadly race of parasitic aliens land on our planet through their pods, hideously small creatures that sneak inside the human body and eat the brain taking control of its owner. A dreadful beginning which will mark the parasytes evolution path aimed at dethroning the human beings from their place as the dominant species on Earth. They lurk everywhere, in their new bodies feeding on that of other unaware victims as they become increasingly intelligent and dangerous. Our story starts when a parasyte that tries to take control of Shinichi Izumi, a 17 years old Japanese boy, fails to eat the brain and is stuck to co exist with our protagonist as his new hand…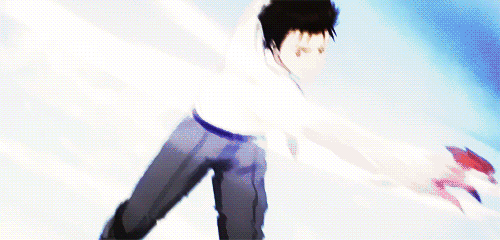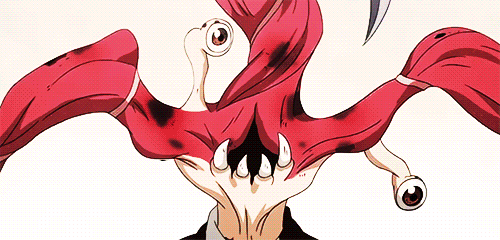 This is the monstrous review of Parasyte the Maxim, also known as Kiseijuu Sei no Kakuritsu, a 24 eps psychological horror seinen from 2015. The anime is an adaptation about the cult manga with the same name from the far 1988 by the mangaka Hitoshi Iwaaki, produced by the popular animation studio Madhouse. We are analyzing this show according to animation, characters, sound, story and personal enjoyment. Will this anime be crowned as the king of its species ? (in this case genre lol) let's find this out !
Art of Parasyte
Score 8/10
Madhouse is gradually taking a place in my heart as the true and only savior of this dying industry. Once again the studio does not fail to deliver with its exquisite animation and production values. Parasyte is a unique case in the fact that this adaptation modernizes the setting of what is a manga from the late 80's, character designs are altered to better suit the taste of the current generation. The manga may turn out to be creepier with its old school style but the anime is not devoid of surreal and nightmare inducing situations and characters you can surely take my word on that
The action is amazing, not overly complicated but it manages to pump you up like few anime before, you feel the very rage and homicidal instinct behind any blow. Censorship is handled perfectly and is barely notable only in the most extreme and gorish scenes. If you do love freaky and disgusting stuff the score becomes 9 out of 10
Characters of Parasyte
Score 9/10
Development and not characterization, is the key word the whole show revolves around. For an anime whose Darwinian themes deal with the concept of species and evolution, it is quite symbolic to witness some of the most captivating, realistic and thought provoking character evolution in this modern industry. Yes the show has a number of not well explored characters as well but believe me when I say that one or two specific cases are enough to make this anime an academic case that people should analyze till their brains explode into bits.
It's very interesting how parasytes and humans are a foil to each other, so different yet sharing more similarities you could ever think of. The protagonist is one of the few of the "high school student" kind that I liked lately, boasting an immersive progression throughout the series. Shinichi grows up both in body and soul as a man in an unforgiving world.
Soundtrack and Acting of Parasyte
Score 9/10
Once again Madhouse provides his most hyped anime with an equally hyped and exceedingly thematic soundtrack. The show contains a pretty unique soundtrack made up of adrenaline inducing, fast pacing, metallic and electronic music, obsessive dubstep and ominous choruses, all of this arouses constant anxiety and an alarming sense of threats, the sense of "they are emotionless killers" is given by musical themes that at times give a very robotic, machine like feeling. The opening is death metal to its finest, chaotic yet addicting, it was purposefully made for the anime as its lyrics hold the profound and very beautiful meanings of the whole series. The acting is generally flawless and we have a veteran cast voicing our characters especially female ones, indeed it's as if they decided to call the top 10 most amazing female seiyuu to join the party
Story and Pacing of Parasyte
Score 10/10
The series tends to not delve into aspects of the story such as the origins of the parasytes or the true nature of certain concepts, vaguely explained or left purposefully unexplained for the viewers to come up with their own theories and think. This lack of explicit answers is behind the very meaning of the whole show, and is symbolically expressed even its narration, covered with mystery, horror and cleverly crafted action. Pacing is near flawless, the series has rarely dead moments in the flow of the storyline and it does not take long before everything takes off.
There is a perfect duality expressed by the objective, stern and logic parasytes and the emotional, irrational and ethical humans. The show tends to makes us ask, ponder and try to answer ourselves all the times, with dilemmas and themes to the point of reaching philosophical level. The confrontation between these two races, the dichotomy between "fact and opinion" is what made me put my mental energies into this series for days
Personal Enjoyment
Score 10/10
This show is like an anime form of the evolution path of human's species under the point of view of another species. As the show progresses, we see how humans as the absolute predators react to the alien threat in an epic clash where we have no good and evil, just winners and losers. No matter what will cause the humans to die out they will not give up so easily, their determination and ability to discard their vilest instincts is what makes me proud of being human, what tells us apart from the rest.
Behind that mask of flesh that protects our flawed ego, we are basically all the same, we were all given equal chance to pave our own path and reaching our own answers forging ourselves through experience. A fact is objectively immovable but an opinion, although sharing the same objective source, will never be the same between two entities, the product of our unique and inquisitive mind. Enjoy (or I hope you enjoyed) this anime and remember that we are gifted by just being born as human beings.