Mirai Nikki Manga Review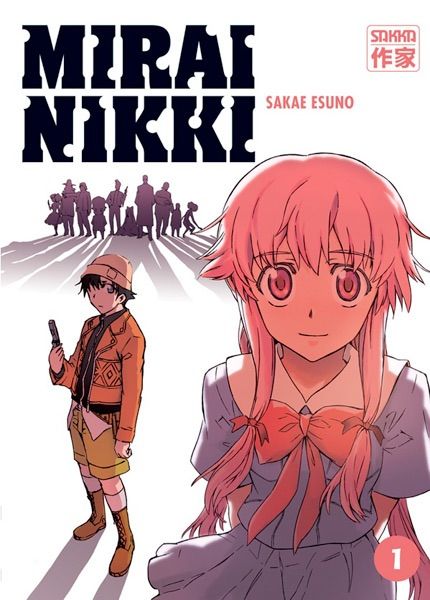 Mirai Nikki, or as some like to call it, Future Diary, is a rather popular anime/manga and if you ask someone what they they think of it, it can go in two ways. Hate or love. I'm going to try to be the neutral here and tell you the good and bad about this Manga/Anime. The reason this Manga/anime is so popular is probably because of Yuno Gasai. I'm sure that if you have heard or seen anything from this Story it is probably her. She is the famous yandere that everyone loves. But on to the review.
The Plot of Mirai Nikki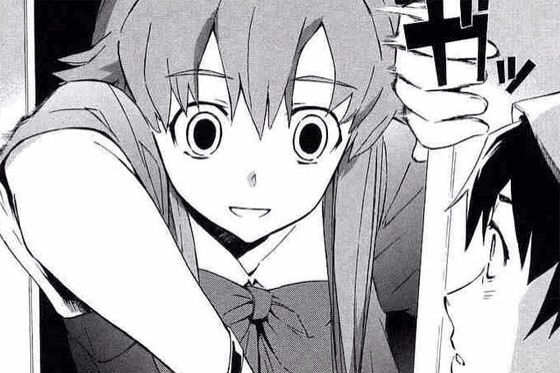 This manga is very heavily based on survival and relying on others. It starts off a little slow but then really kicks off with tons of action happening. I'm not too sure how I feel about the survival genre honestly. It always seems to stray off and never stick to the idea of survival. Being the popular Anime/Manga that it is, it is one that deserves credit from the people who bash it but less credit from the people that overhype it. Sure it's not amazing, but it is also not bad at all. I can't say it's the best thriller cause I don't read much thriller manga.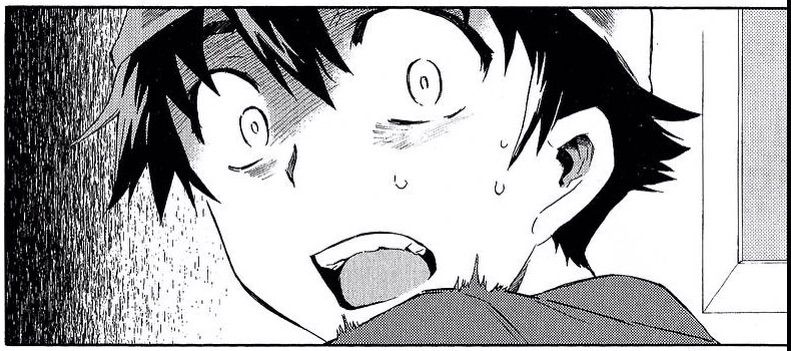 This is Yukiteru Amano, a boy who is generally alone and likes to keep a diary of everything he observes and sees. While in his room we get introduce to the Deus Ex Machina and he tells Yukiteru of a battle royale to determine the next heir to his throw. The next God of time. There are 12 people participating and all are blindly hiding there identity. Yukiteru gets a sense of terror of what's about to happen next. It is killed or be killed. With that in mind you would think that it would stick to that for the whole story right? Right? Wrong!! They totally stray of the aspect of survival period in some chapters. Which totally killed the feeling it was trying to give off in the first place.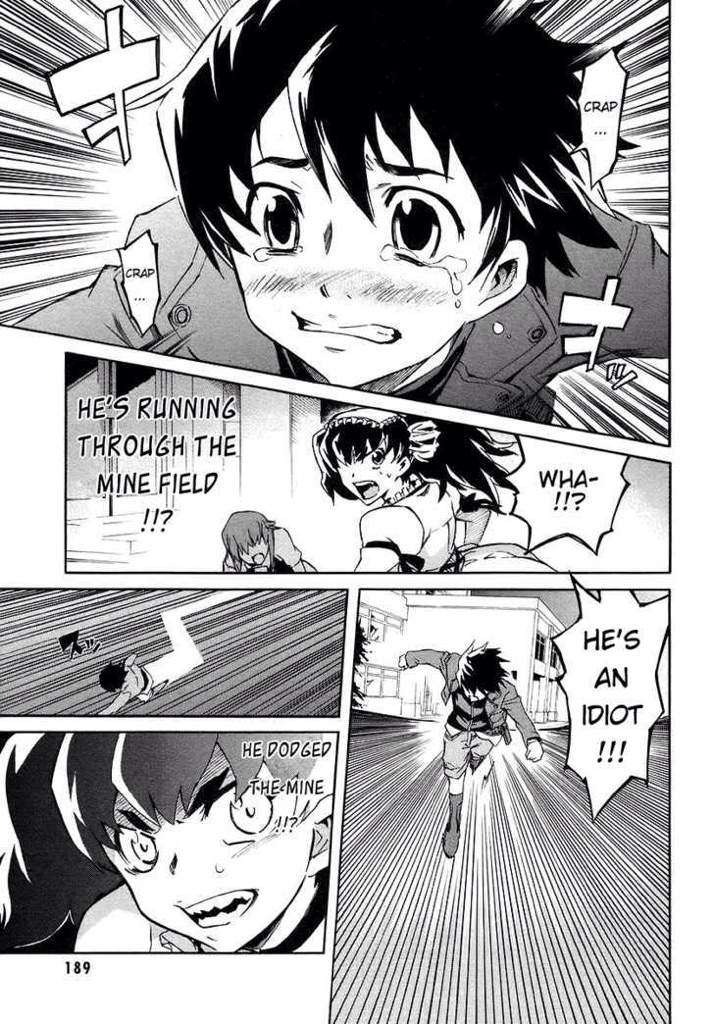 The story stays pretty linear and keeps up with the fact that it's a life or death situation. It's kinda predictable at times but at other times I was completely wrong. That's was one of the key points that makes the story good. It give you a real sense of "what's gonna happen next?" They don't twist the story and totally twist something else and keep twisting things.(I'm talking about you Attack on titian) it's all combined and is linear. You may ask question but they get answered.
The Players and Diaries of Mirai Nikki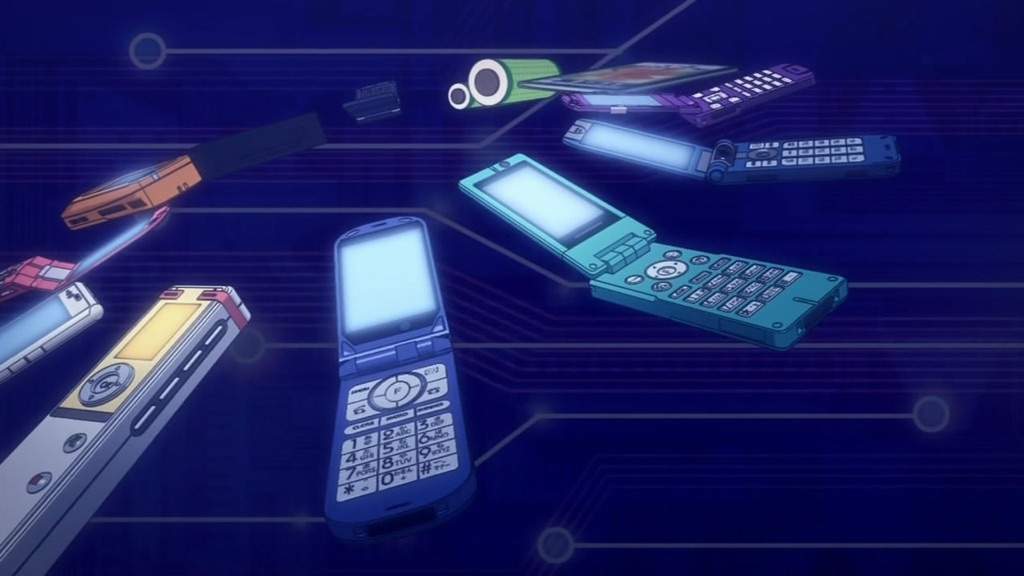 These are the diaries. This is basically their main weapon and guides each character throughout the tournament. The diaries powers vary depending on the person using it and the circumstances. The whole concept is pretty amazing. Although while some characters stay relevant and alive, some of the diary users just seemed as if they were there to just be killed off. If their diaries are destroyed then they also die in the process. There is no coming back after the game is over. It seemed like they didn't really make the most out of the diary either. The idea wasn't explored quite enough.
With the whole 12 players in this game, there could have been more diversity here. But it is not explored as much, just like the concept of the diaries. While most characters are introduced at the start some are introduce later and the relationship get very interesting. Some of the most interesting I've seen in a manga. The constant trust and distrust kinda makes the story a little akward sometimes also. With the others 10 diary users it seemed as if the development kinda just want there after being introduced. Seemed as if only Yuno and Yukiteru got attention after a while. Yuki a complete dick by the way. I mean he is the worst person to have as a partner in anything. He has random confidence, he is bipolar and he likes to be a puppet to everyone for some reason.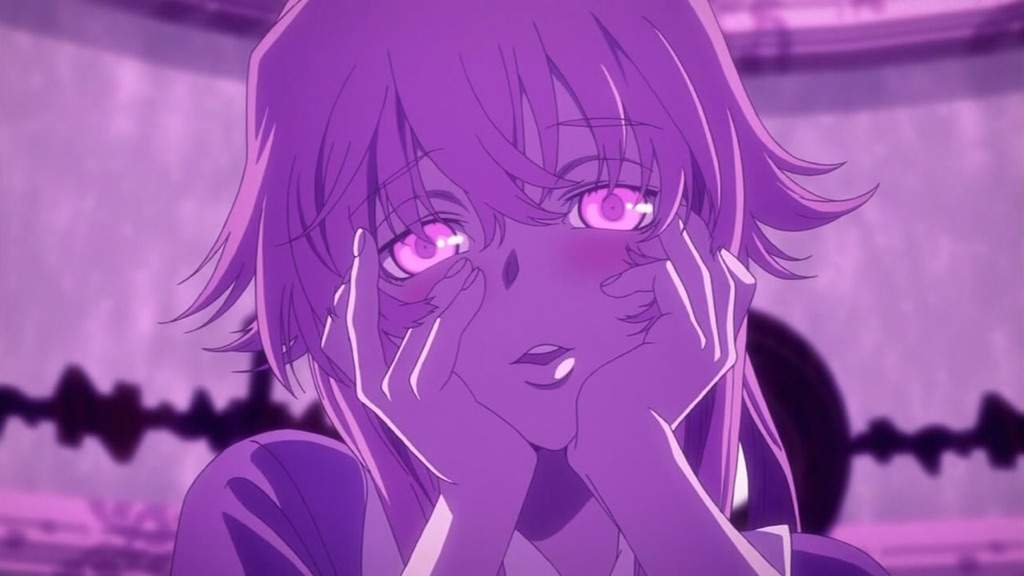 Well, I mentioned her slight before but this is Yuno Gasai. The Famous/Infamous Yandere queen. She is introduced in this story as Yukiteru's love interest. She is also his stalker. She is very smart and is quick witted. Her back story is very clear and kinda shows the reason she became the way she did. While most of the things she does is irrational, they are all to protect Yukiteru. She does anything for him and she will sacrifice anything for him. She is basically the man in this relationship because she seems to be the only one who knows how to get shit done. Like I said the other charters were introduced and kinda thrown away except for Minene. She also gets random development towards the end for no particular reason then because the writer wanted it to happen.
The Art of Mirai Nikki
As for art, it was good for what it was. For an action manga, art is kinda essential and in some departments the. Art was lacking. It wasn't bad but it was also not very good. Every charter does have there own unique features and structure. No one is the same but at the same time no one really stands out. The art style was good for the diaries. I like the scroll the best out of all the diaries but I also liked the radio and the coloring book. Art is nothing to really worry about because it works for this type of story.
This manga isn't perfect. This manga isn't bad. It is very consistent and linear. For the survival genre I enjoyed it. The ending wasn't too bad and the story was really planned out. Dialogue wise this might be not all that great but the concept was really good. Honestly I would recommend this to just about anyone. Maybe people who are a little new to anime may like it a little more. It's good for action,story and if you just wanted hear yuki being called over and over. Hey I don't judge. But with all that said, comment, like, send me a hate message. Whatever you like. Thanks for reading.
Story: 9/10
Art: 7/10
Characters:8/10
Enjoyment: 8.5/10