Ano Natsu De Matteru Anime Review
(Warning, there are NO spoilers in this review, but I don't think I've ever had spoilers in my reviews… So, read away!)
It seems that every single time I decide to watch a anime just randomly, I always end up with something I surprisingly enjoy. For a while now, I've scrolled pass Ano Natau de Matteru (Waiting In The Summer) a couple of times on Crunchyroll, but never looked into it cause it didn't look all that appealing to me, until recently. After finishing Tari Tari, I wanted to try another "Not Well Known" anime and this is what stuck out from everything else, so I gave it a good and was not disappointed.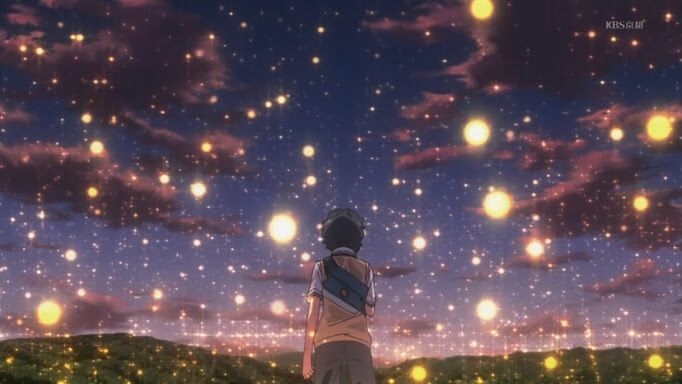 Ano Natsu de Matteru is an original anime production by J.C.Staff (they haven't been very well known until just a few years ago) who have made anime such as the A Certain Magical Index and a personal favorite, Toradora. A manga adaptation was given soon after the 12 episode anime concluded and an OVA was released in late August of this year.
Genre: Drama, Romantic Comedy, Science Fiction, Slice of Life
Plot of Ano Natsu De Matteru
Score: 7.8/10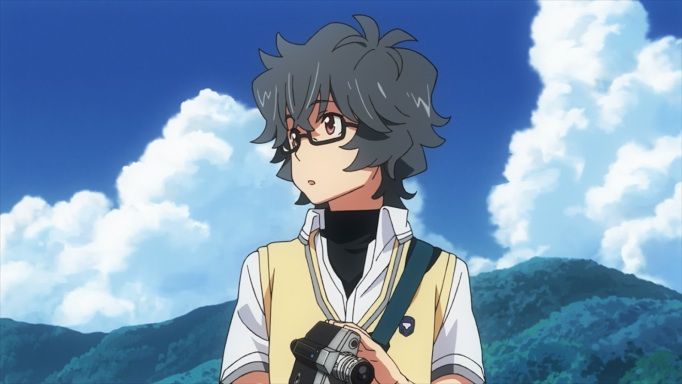 When a group of friends decide to make a movie over a long summer holiday, they end up learning a little about film making and a lot more about each other and themselves. What begins as a simple way to avoid the summer doldrums quickly turns into something much more complex, intimate and revealing, as the maturing relationships between the members of the young cast take on new, and sometimes very unexpected, turns.
When I first read the plot before I started the anime, I was expecting something completely different than from what I watched, which was exciting. I love watching an anime where I know nothing about it, no spoilers, necessary background information, all that jazz. I like being left in the dark and just watch the story explain it's self, which it did. Sure there were some stuff I wasn't prepared for, but that made everything much more exciting to watch.
So if you do decide to watch this anime, ignore the plot summary above. It's a little helpful, but it's not going to help with any of the serious parts of the plot that haven't been explained, but I believe that it's trying to avoid spoiling to make things more interesting.
Being a J.C.Staff anime, I was expecting a little bit of drama, but "a little" is kind of an understatement. This anime was extremely dramatic, which isn't always good for an anime, especially if the audience doesn't like that sort of thing. For me, I actually enjoyed it. I'm a bit of a sucker for romantic drama that the characters seem to face so I was alright with it, but that's just me. (More details below)
Animation and Comedy of Ano Natsu De Matteru
Score: 8.2/10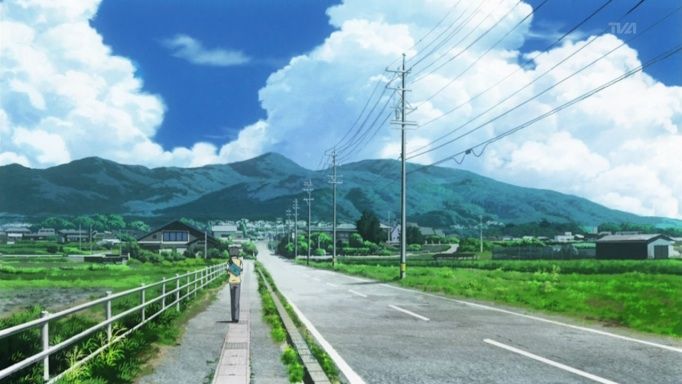 The animation style really reminded me of Anohana, making me think that this was actually an A-1 Pictures production until I looked it up after the first episode, leaving me a but surprised. With that being said, the animation was very well done. The scenery and background animation was great and not distracting, followed with some great character designs.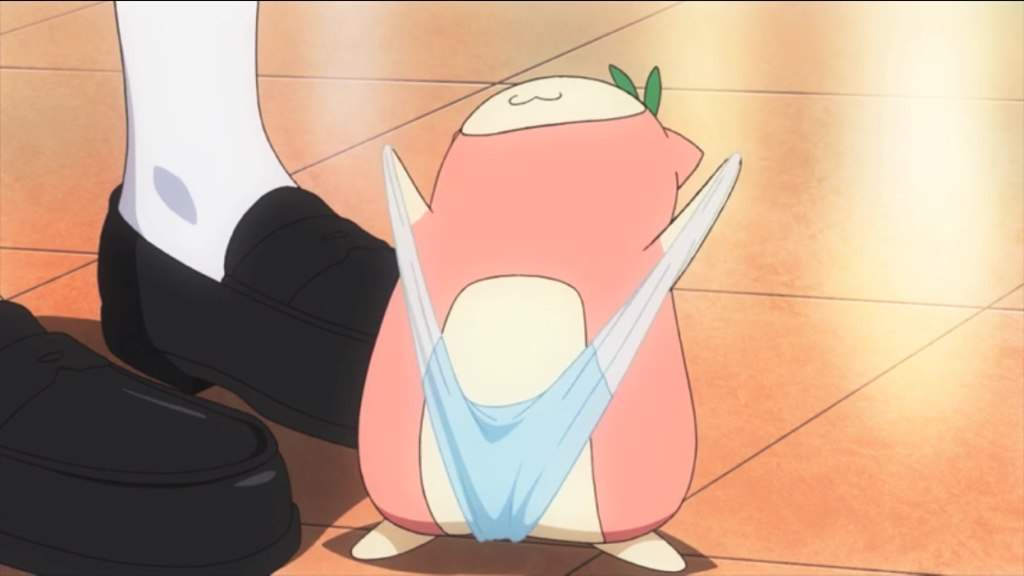 Mixed in with some great animation, the comedy seemed to shine brightly in the anime. Apart from the extreme amount of drama, this anime was actually really amusing. Sure there was much more drama in the anime than comedy, but the switch between the two were very well done.
The comedy in the anime was excellent and always managed to make me laugh. The jokes were funny and original, so that's a plus. A bit more comedy in the anime would have been nice, but I was happy with what I got.
Characters of Ano Natsu De Matteru
Score: 8.4/10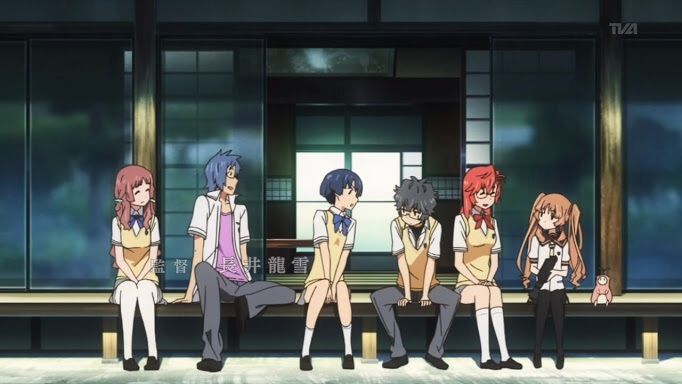 Out of the entire anime, I think the best part was definitely the characters. All of them were very unique in their own way and all had a part to play in the story.
As the story progressed, there was a lot of character development. Usually when something happened or a character did something, it would have a chain reaction on all the other characters. I've heard of love triangles, but not of something like this. I made a diagram to explain it better.
Kaito Kirishima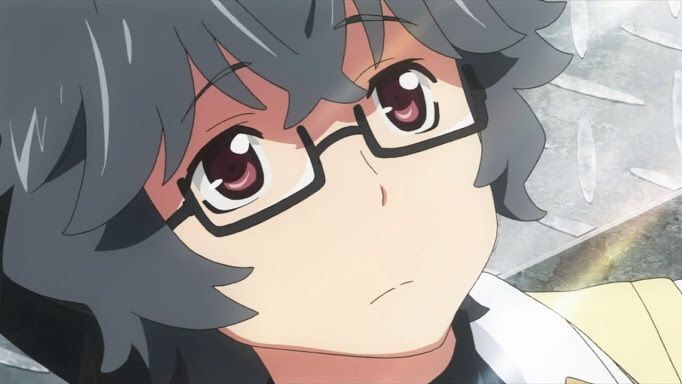 He is the male protagonist of the anime and is an avid videographer who is constantly out recording on an 8mm handheld camera that he inherited from his late grandfather. I'm just going to get this out of the way considering it's not a spoiler and it'll tell you in the first 30 seconds of the anime, his parents are dead. This doesn't really effect any of the plot, so I guess it's just less characters to worry about.
Ichika Takatsuki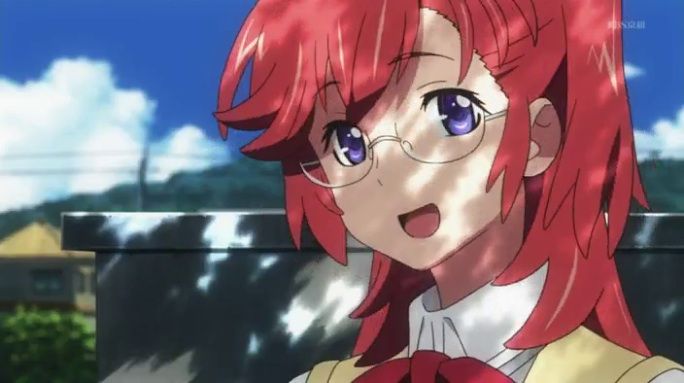 Can't say much about Ichika cause I'm trying to avoid spoilers, but I really like her. She kind and polite, making her a fairly well rounded character.
Kanna Tanigawa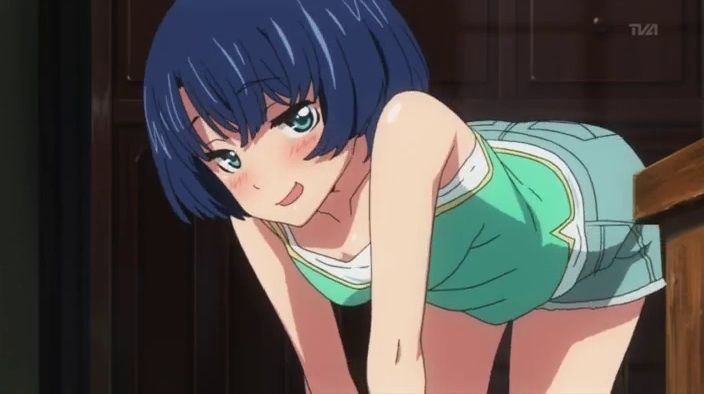 Kanna is an outgoing girl who is quick to speak her mind. She is a close friend of Kaito, whom she has a crush on, which you already from the diagram above. Kaito's sister is aware of this and encourages a relationship between the two. Kanna has been friends with Tetsurō since childhood, but is unaware of his feelings for her. Personally, I think I liked her the most. She's cute and she's got the booty. She's up on the Waifu list now.
Tetsurō Ishigaki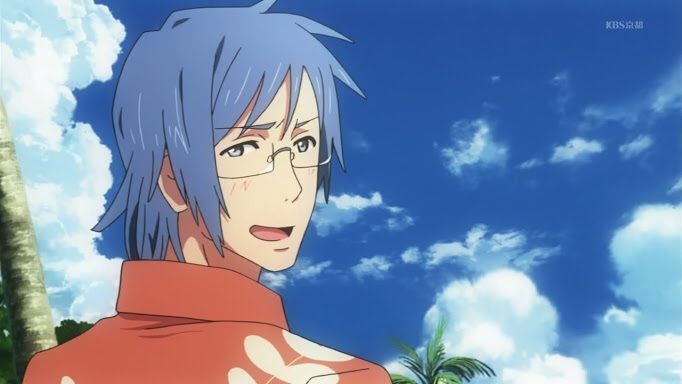 Probably the biggest bro alive. Tetsurō is a close friend of Kaito and Kanna. Although he has feelings for Kanna, he knows of her feelings for Kaito and encourages a relationship between the two. He seems to be an all-around savvy guy with females and is easily able to smooth-talk a female teacher into giving out Ichika's body measurements. He also develops a closer relationship with Mio after knowing of her problems and her own crush on him.
Mio Kitahara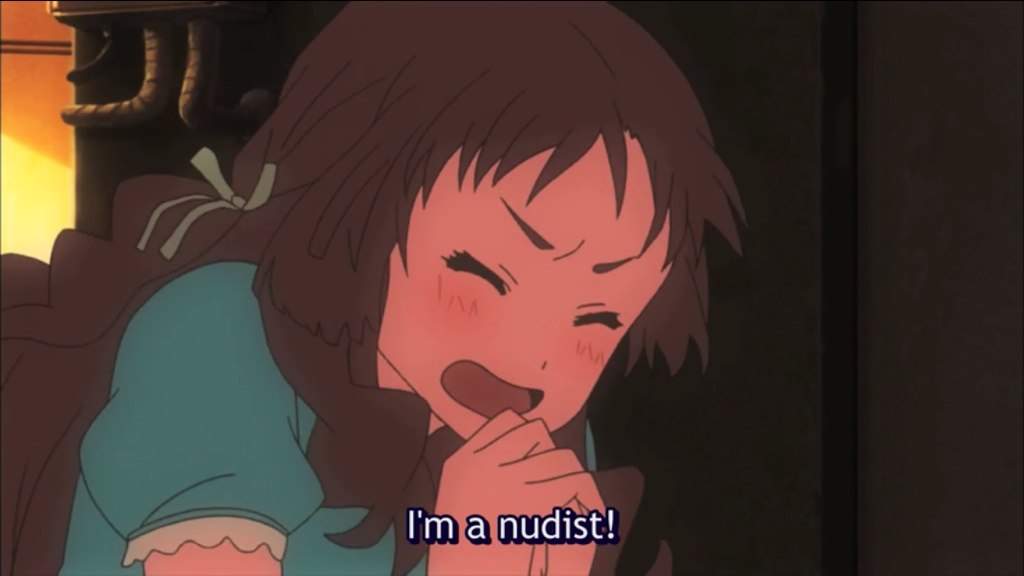 This is pretty much all you need to know about her. First, she likes Tetsurō, and second, she's a nudist. Yes ( ͡° ͜ʖ ͡°) Sometimes her thoughts seem to innocently go in a sexual direction. Every time she is shown at home she is nude; she also sleeps in the nude (even when sleeping with Kanna) and dislikes wearing underwear. When confronted about this she says that her family are nudists, and that she hides this fact from everyone due to her embarrassment over her family's unusual lifestyle
Remon Yamano and Rinon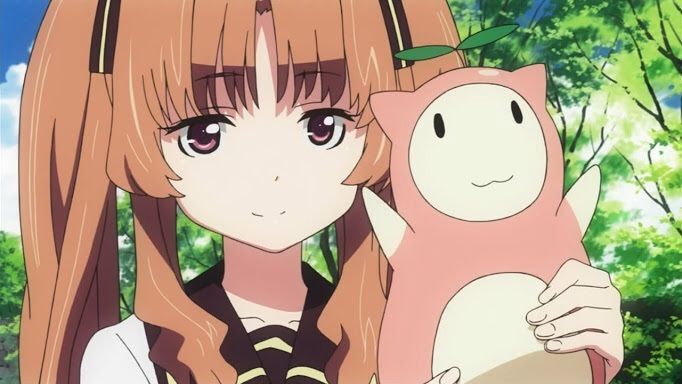 You need to experience them for yourself to truly understand.
Music of Ano Natsu De Matteru
Score: 7.7/10
I was not disappoint with the music in this anime, it was well made and it was enjoyable to listen to. The OP was decent, but it wasn't my favorite. I liked watching it and the song was pretty good, but it wasn't like super amazing.
The ED was a different story. Honestly, I love this ED. It fit into the anime extremely well and all around fantastic. The song was perfect and fun to listen to, while fitting into the anime, and have awesome animation that also fit into the anime. Amazing.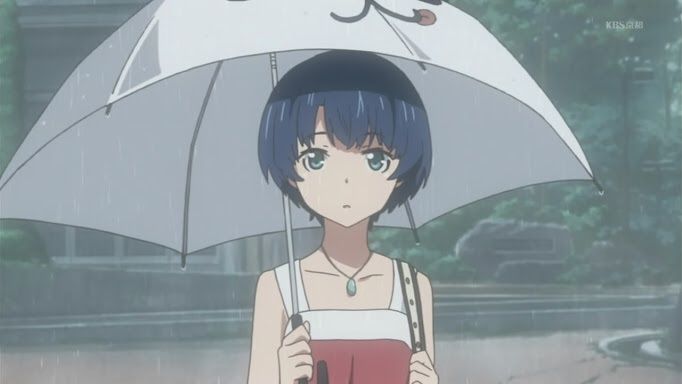 The OSTs were all around pretty good. Being a pretty dramatic anime, there were some pretty good OSTs playing in the background of those serious moments, which I liked. There were also some cheerful and laid back OSTs, bring a much happier mood when needed.
Personal Enjoyment of Ano Natsu De Matteru
Score: 8.8/10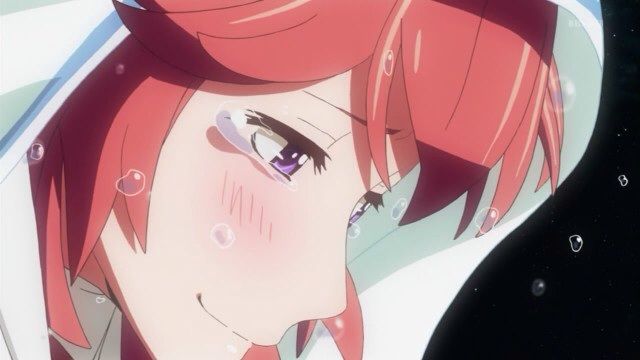 With everything that has been said, I really enjoyed watching this anime, especially after just watching it randomly. Sure it wasn't my favorite, but it definitely kept me watching from beginning to end. And in the end, I actually felt like I was going to cry a bit after almost wanting to breaking my IPod in half. All in all, this will be an anime I'll never forget.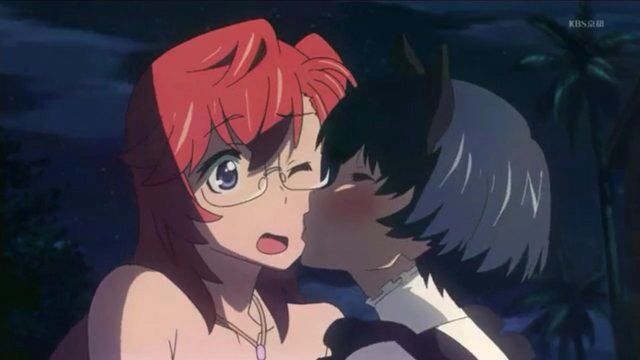 This anime probably isn't for everyone. Like I said above, it's really dramatic and serious, so if you don't like that stuff, I don't suggest you watch this. Anyways, if you enjoyed anime such as Anohana, I definitely suggest you watch this anime.
ᑭᒪOT: 7.8/10 ☆
ᗩᑎIᗰᗩTIOᑎ/ᑕOᗰEᗪY: 8.2/10☆
ᑕᕼᗩᖇᗩᑕTEᖇᔕ: 8.4/10 ☆
ᗰᑌᔕIᑕ: 7.7/10 ☆
ᑭEᖇᔕOᑎᗩᒪ EᑎᒍOYᗰEᑎT: 8.8/10 ☆
Iᑎ TOTᗩᒪ: 8.18/10 ☆
Final Thoughts on Ano Natsu De Matteru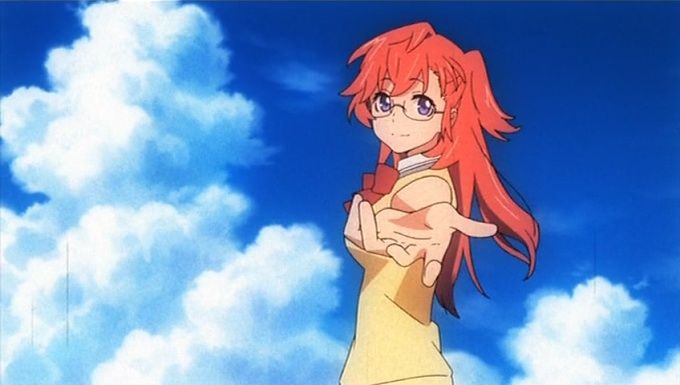 I'm happy I decided to finally watch this anime. It was amazing from start to finish and always left me entertained. Also, the best part of the entire anime is the last 5 seconds of the anime. Don't forget that. If you do watch this anime, watch every last bit of it or you will have different thoughts on this anime. Watch it.