Children Who Chase Lost Voices Anime Review
(Warning, this blog may contain spoilers, but won't effect very much of the story or take away any feelings from the movie, they are just minor spoilers that could spoil some things, but could also be nice to know now. Just read the review)
Just to let you know, this is my second movie review so please leave a comment telling me how I did, it would be extremely helpful in the next review I do. Thank you.
So I've been meaning to watch this movie for about the last two weeks, but never really found the time to watch it considering its running time. My brother bought it not to long ago, so it was pretty easy to watch it.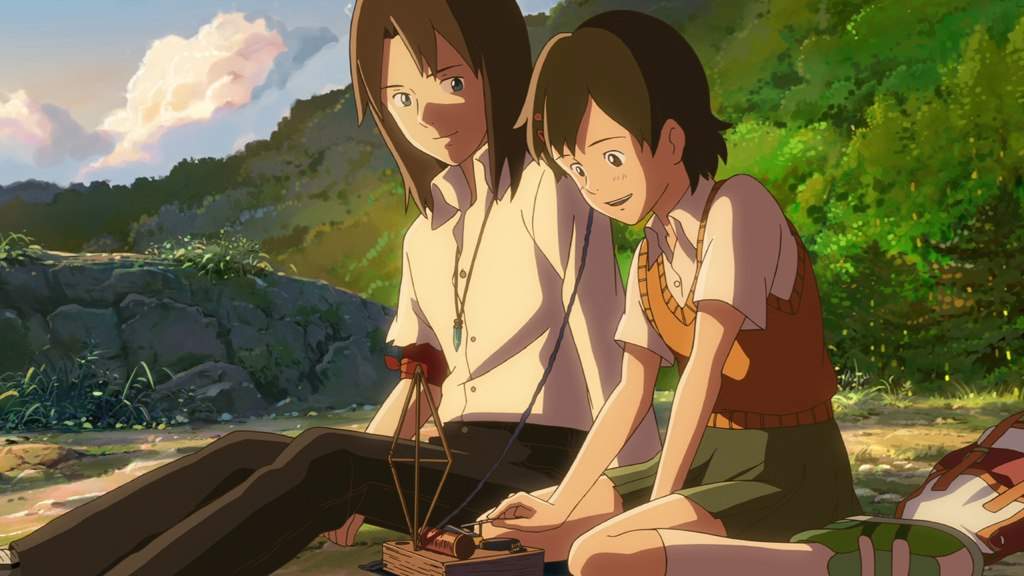 Created by Makoto Shinkai, also known for 5 Centimeters Per Second and The Garden of Words, Children Who Chase Lost Voices was released in May of 2011, running for a total of 116 minutes.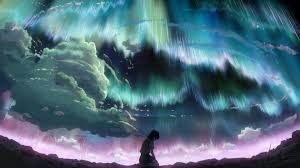 Genre: Drama/ Fantasy/ Science Fiction/ Adventure
Plot of Children Who Chase Lost Voices
Score 7.6/10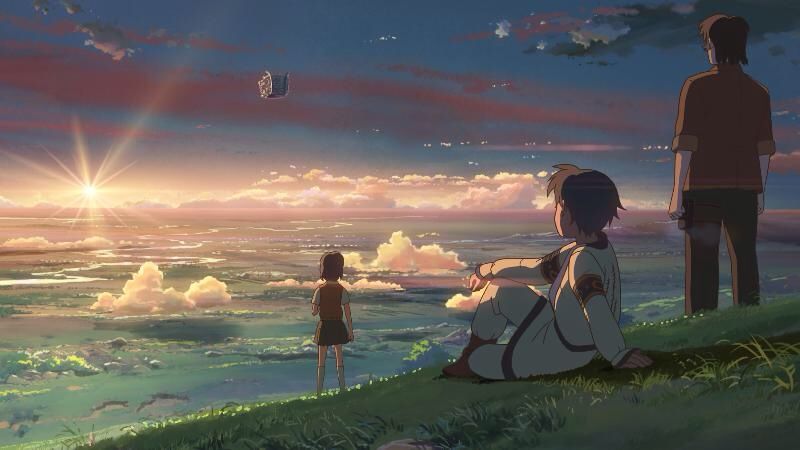 Asuna is a young girl who has been forced to grow-up quickly due to the death of her father, while her mother, a nurse, works long shifts at a hospital. Asuna spends her solitary days listening to the mysterious music emanating from the cat's-whisker receiver her father gave to her as a memento.
One day, while walking to her clubhouse across a bridge, she is attacked by a fearsome creature and saved by a mysterious boy who calls himself Shun. Asuna treats Shun's wound from fighting the creature and later they both listen to Asuna's radio. Shun tells Asuna he is from another country called Agartha and that he came to this place to find something. He then gives Asuna a blessing in the form of a kiss to the forehead. Asuna leaves hurriedly and tells Shun she'll be back tomorrow. Shun, now alone, looks up at the stars and falls from the ledge to his death. (Will not say anymore about the plot to avoid anymore spoilers)
The story described by Makoto is a "'lively' animated film with adventure, action, and romance centered on a cheerful and spirited girl on a journey to say 'farewell'." After reading that, I can say it's true, but I feel that this story was missing some stuff while something's were left unexplained. It kind of just threw you into the movie in hopes you could follow along. It was like being tossed into an amusement park, but blindfolded, I enjoyed all the rides, I just didn't know which ones I was on exactly, if that makes any sense.
So yes, I feel that this story did have some "plot holes" in it, but it was an all around a well thought out story that could have been a lot worse. I believe that the story was executed in the way it was meant to and still got it's message across. Very well done.
Animation and Action of Children Who Chase Lost Voices
Score 9.4/10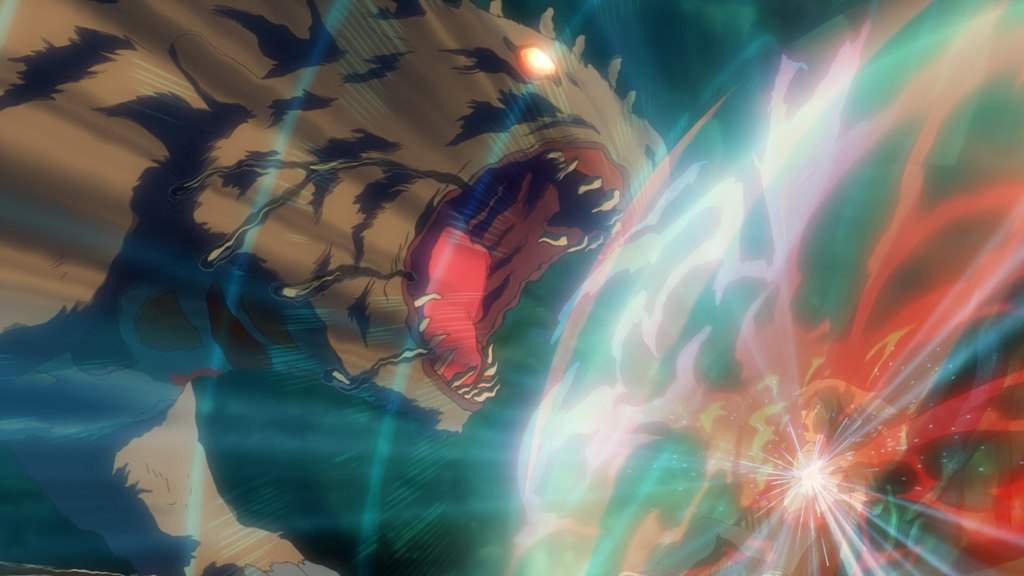 When I first started this movie, I didn't expect there to be really any action at all. Surprisingly enough, it took about a good ten minutes for the first action scene to show up and was actually awesome to watch.
All the action scenes, in my opinion, were pretty fun to watch considering they were well made. Mixed in with the glorious animation, the action never left me bored.
The animation in this movie was down right amazing, instantly catching my attention when I started watch the movie. Everything shined brightly and there was incredible detail throughout the entire story, making me never lose interest as the story progressed. Probably some of the best animation I've seen in any kind of anime, there are no words to completely describe it.
Characters of Children Who Chase Lost Voices
Score 7.9/10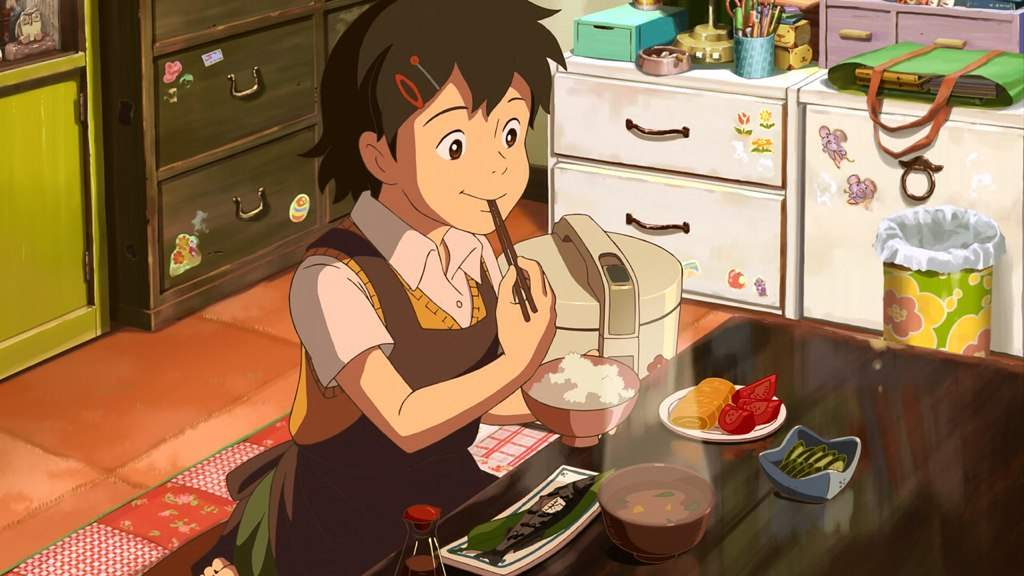 I haven't watch a lot of animated movies or shows that followed adventurous little girls, older guys that really need to move on, and younger bruhs that come from a world known as "Agartha." Quite the strange combination, but it was a pretty good one. I'm not sure if the movie would have worked out if it had different characters or if it had more.
The only problem was that there wasn't a lot of character development. Like when we finally dived into the story more, it seemed that there was a set goal and it remained unchanged. I can't complain though, because there was still some development in it that still deserves attention.
All in all, the movie had a unique group of characters that shined brightly considering a mix between two worlds collided together, making us experience the lives of people who lived in another world. Fantastic job.
Music of Children Who Chase Lost Voices
Score 8.4/10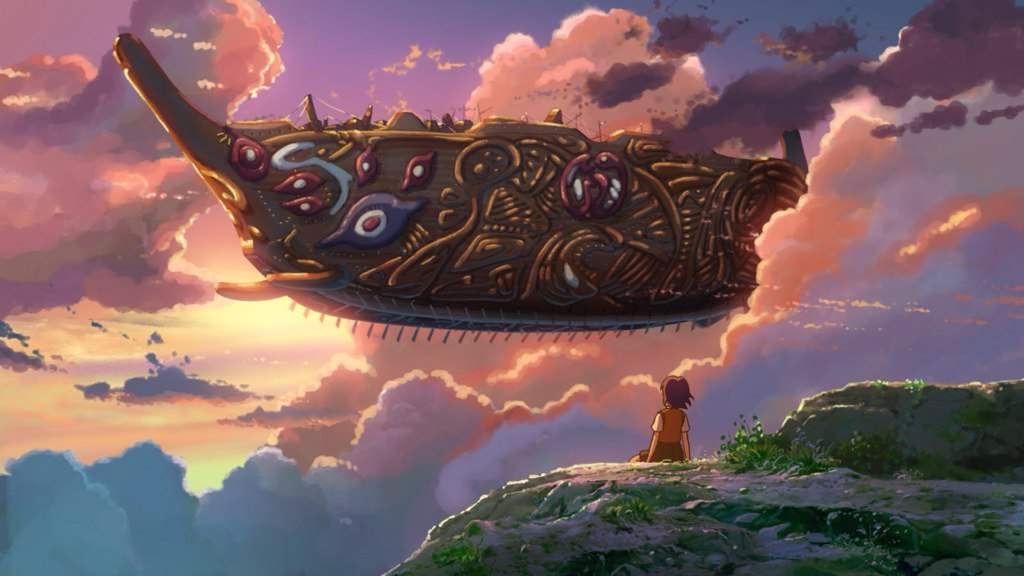 Considering this is a movie and not a show, I can only really talk about the Soundtrack because there are no OPs and EDs to talk about. It didn't really matter though, this didn't need a OP or a ED, the music in this movie was outstanding.
I don't think there wasn't a single OST that I didn't completely enjoy, but it felt like some of them were blocked out considering I was focused on other stuff during the movie, which wasn't a really bad thing.
The ending song for this was a deal breaker for me. Sure this movie had it's fair share of drama and sadness, equaling out so I didn't feel like a pile of feels, but when that song came on… Holy shit… This is basically what it felt like:
Perfection. If I didn't feel like crying when the credits started rolling, I did now. This song is just something else, easily turning into a song I will enjoy till the end of time.
Personal Enjoyment of Children Who Chase Lost Voices
Scre 8.6/10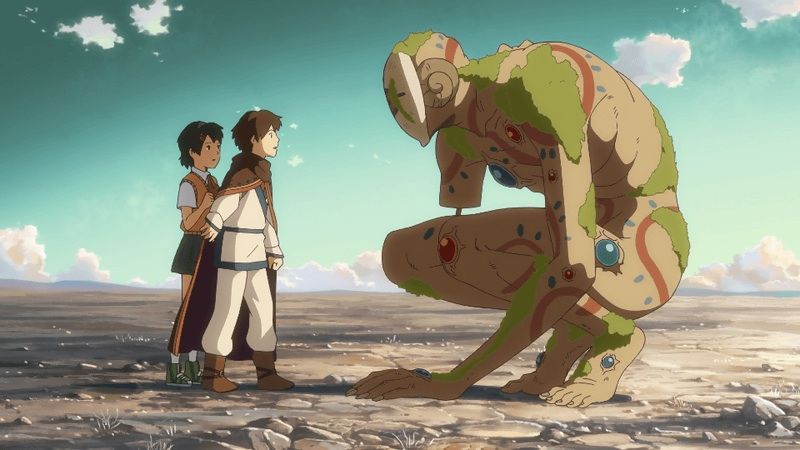 In all honesty, I thought this movie was great. Sure I feel that it left me in the dark at times, but this was truly a wonderful movie, in my eyes, that was extremely well made that I enjoyed from beginning to end. I also think that there's not a lot of movies you could compare this to. Amazingly unique.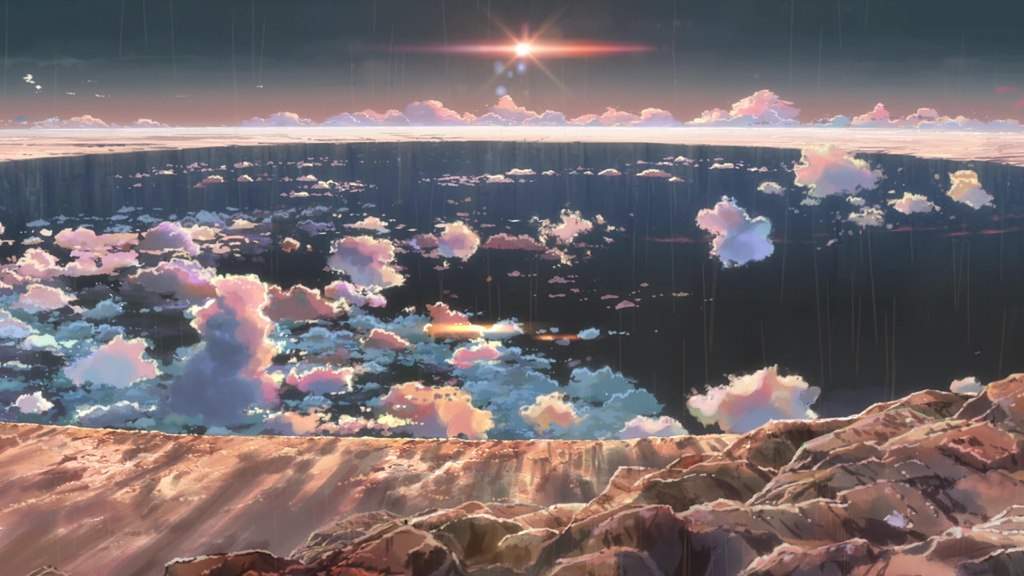 If you enjoyed movies from Studio Ghibli, I would defiantly recommend this movie. If you enjoy movies that lean more toward adventure rather than action I would also recommend this movie to you.
ᑭᒪOT: 7.6/10 ☆
ᗩᑎIᗰᗩTIOᑎ/ᗩᑕTIOᑎ: 9.4/10☆
ᑕᕼᗩᖇᗩᑕTEᖇᔕ: 7.9/10 ☆
ᗰᑌᔕIᑕ: 8.4/10 ☆
ᑭEᖇᔕOᑎᗩᒪ EᑎᒍOYᗰEᑎT: 8.6/10 ☆
Iᑎ TOTᗩᒪ: 8.38/10 ☆
Final Thoughts of Children Who Chase Lost Voices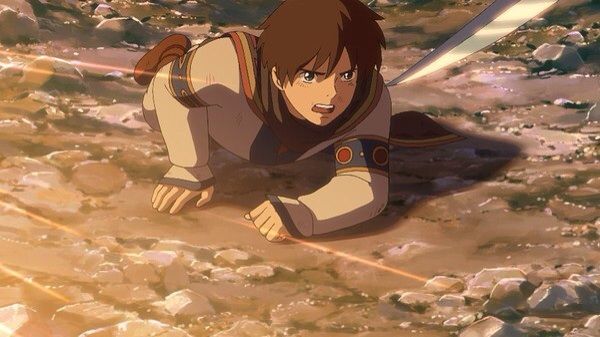 Compared to the last movie review I did for Wold Children, I can't compare these two movies in the slightest. I personally think that Wolf Children was so much better, but I really did enjoy this movie. I don't "love it" like I do with Wolf Children, but it was defiantly a great movie to watch. Fantastic.