Anime of the Week: Chi's Sweet Home/New Address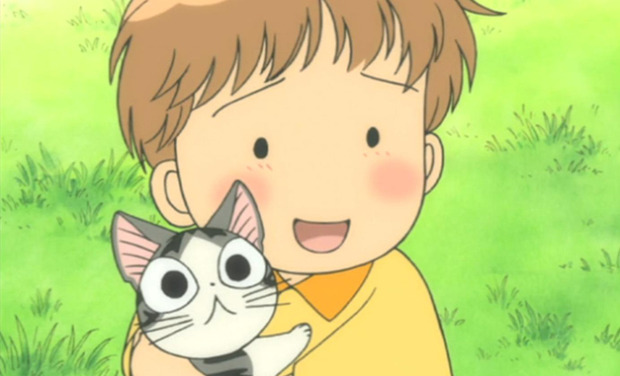 Chi's sweet home/new address Chi's Sweet Home and Chi's New Address have a simple story. Chi's sweet home/new address starts by Chi on a walk with her mother. Chi wonders off and gets lost. Later, a boy named; Yohei, and his mother finds her and take her to their apartment where pets are strictly not allowed.
Chi also has good art. In which, I greatly appreciate the art. It's nice and simple. At the same time, it's cute and funny. Chi as a character overall is great. A young kitten, curious of how life works in the apartment, and the way of living in it is just plain cute. From mistaking her litter box for a bed to believing the word wee was her name. As for other characters there isn't much to say. The humans just are well and set up the problems for Chi's actions. Chi is bound to make either laugh or just blow you away with its cuteness. You'll really have fun watching this series. If your like me, you just can't wait for the next episode and see what funny things Chi will do next. Finally, overall if you want a series to just give you a good laugh or you love cats I recommend this to you. The only problem I found with it is that the episodes are only 2 minutes and 50 seconds. It is still an easy series to pick up and enjoy.