Dimension W Review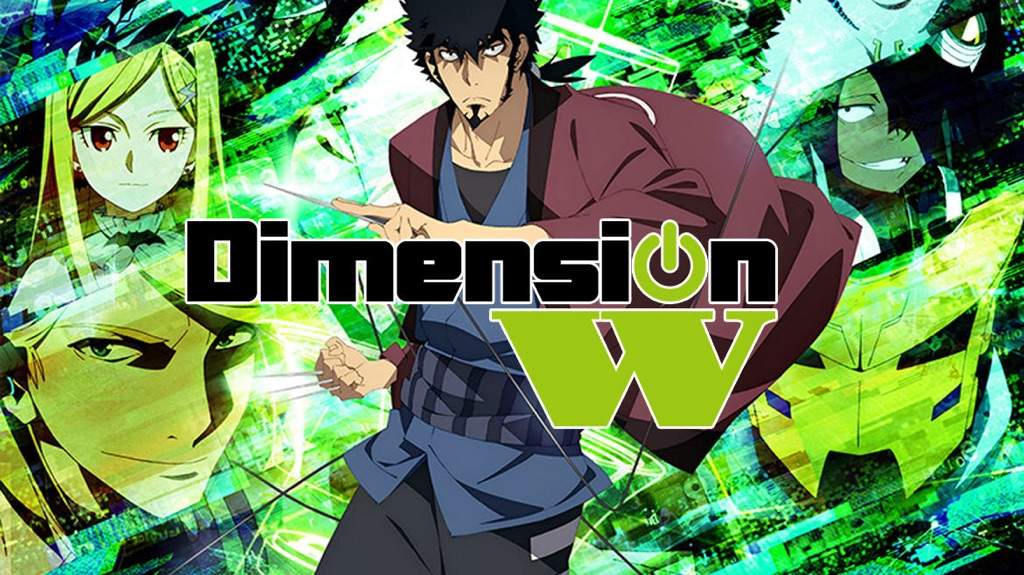 In 2071, a new axis was discovered and added to the 3-D world, the fourth dimension, dimension W. In a world run by New Tesla Energy, limitless energy from dimension W is supplied through energy-efficient electric 'coils'. However, Kyouma Mabuchi, an illegal coil collector, despises the use of this new technology. He hates coils so much that he does not use even one; he still has cars running on gas, pays for everything with cash, and hunts for illegal coils as his job. He's a hippie, a junkie, or whatever you may call him, old-school perhaps, but in the end he's just a lone wolf in a world saturated with technological advancement.
But while on the search for illegal coils one day he comes across a human-like robot, Mira Yurizaki. Mira needs these illegal coils to save her father, but she doesn't quite it in time. "Follow the illegal coils," her father said, which then lead to Kyouma and Mira forming a team, following these coils and finding out that there maybe more than just illegal coils. They stumble upon a third type of coil, not illegal, not normal, but ones that seem to have the power to destroy a dimension in seconds. Coils that contain number labels on them, called Numbers.
Hence, Kyouma and Mira begin their journey to delve deeper into finding these Numbers, but these tie into Kyouma's past, what made him who he is today, and how his fate and Mira's seemed to have been long before determined.
Plot of Dimension W
Score: 6/10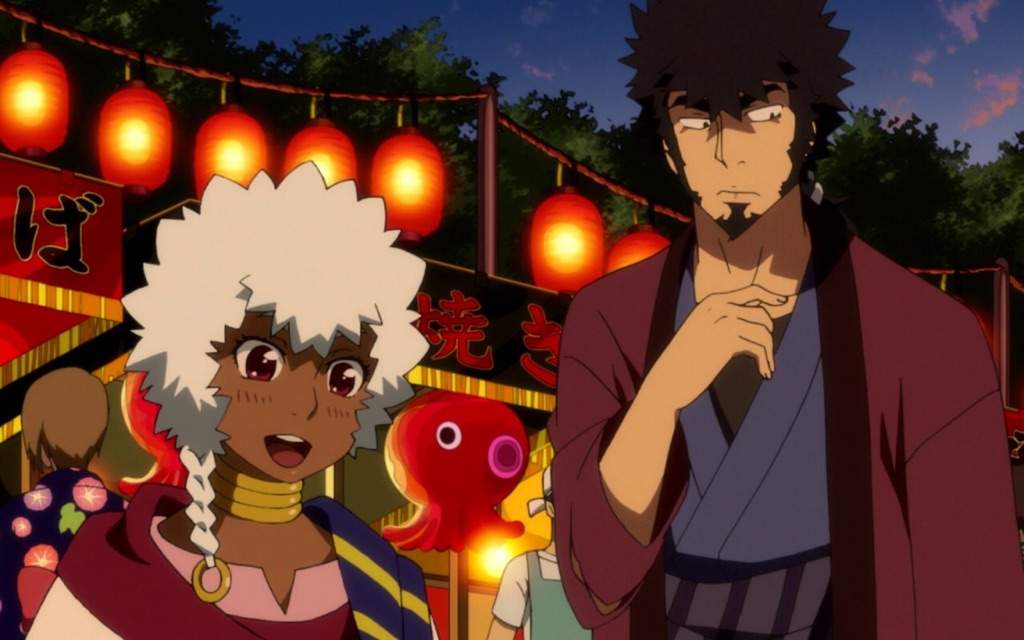 When reading the synopsis for the story and watching the first episode, my expectations and first impression was that this anime was going to be a hit. Dimension W is set in a futuristic world, an intense sci-fi thriller that shares similar setting concepts as Psycho-Pass. With a badass main character hiding a dark past, what could go wrong? Mabuchi Kyouma was a mysterious character that I wanted to know more about, and as for Mira Yurizaki, the robot, her design was so adorable that I couldn't wait for this series to take off in flying colors.
But the direction sequences and arcs inthe story did not flow very well. A lot of the things talked about could have gone a lot faster, some things weren't explained well, (especially the ending arc) and that's why I began to become disappointed with the anime. At points the story no longer made sense to me, either they were wasting it with lengthy talking or just random things happening here and there with no real explanation as to why.
Characters of Dimension W
Score: 7/10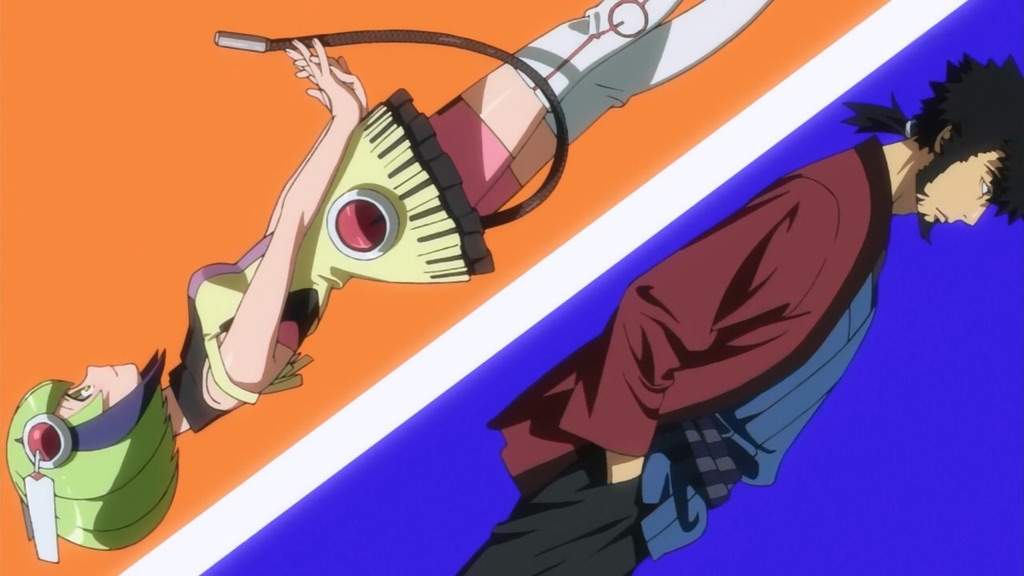 I've talked a bit about the two main characters, Kyouma and Mira, since they are the ones that drive the story. Kyouma never actually talks about himself, we do get to see his past and what not, but that's the most we get. In the middle of the season we have Mira in the car with Kyouma, where she asks something along the lines of, "What happened to Kyouma? I don't know that much about him." All we really know is that his past led him to hate coils, and that he is a relentless fighter both physically and mentally.
On the other hand, Mira does have some interesting character development. She's trying to prove that she's more human than robot, although she can calculate and analyze things quickly. She serves as a character that helps the audience learn about the world set in Dimension W, as well as the search for her own purpose. Also, she is no damsel in distress: she's a robot that can fight and give a good punch in the face to Kyouma any day.
Another thing I wanted to point out is the interactions between these two characters. I really enjoyed their relationship dynamics, as it flowed from a bit of romance with a bit of father-daughter-like moments; it was hard to tell. In contrast to the beginning, where they were quite hostile with each other, it was nice to see them develop a trusting, partner-like relationship towards the end.
As for the other minor characters in the series, their roles were pretty distinguished, and their intents and where they came from were laid out decently. However, in an anime series as short as 12 episodes, it was difficult to go any deeper. Towards the last arc, there was an introduction of at least ten new characters, and there was not enough time for the information to sink in. Heck, we didn't even get that much for the show's seemingly terrible, antagonist, Haruka Seameyer, as he played the typical bad guy with horrible reasons for what he did and why did it.
Art of Dimension W
Score: 9/10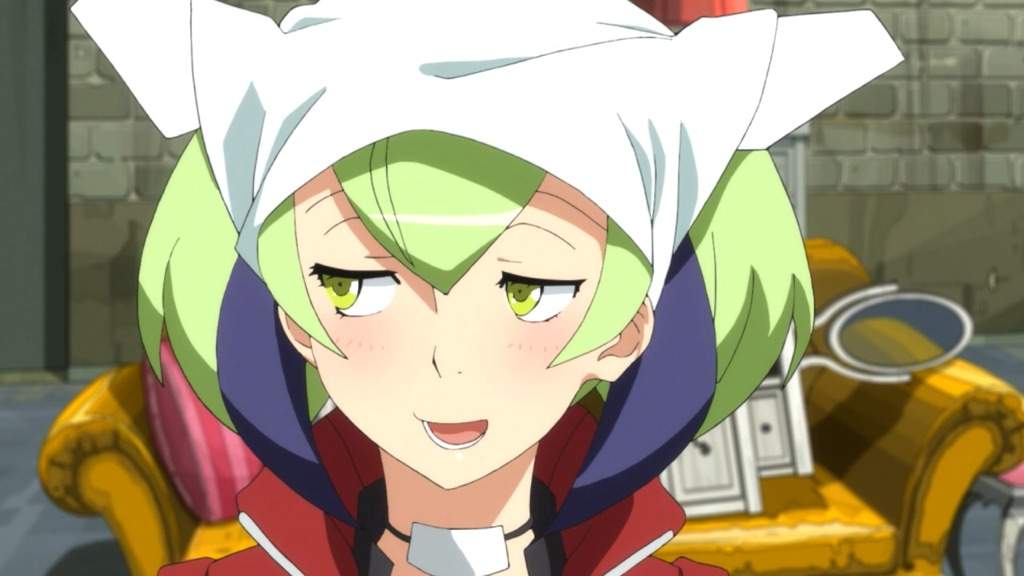 The art in Dimension W is pretty amazing. I was attracted to the world, the character designs and colors that the show presented. Mira's robot design was cute and extremely adorable, making her one of my favorite characters in the series. The colors were also great in the fact that Loser's design was very unique in its nature. Most of the fight scenes also were colorful and excellent, which was one of the good points about Dimension W.
Overall of Dimension W
Score: 7/10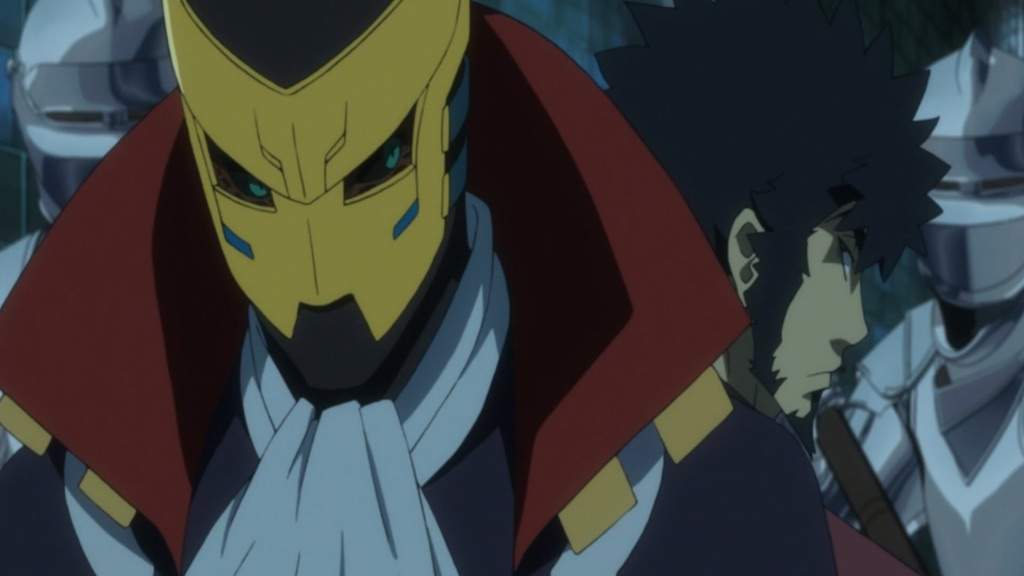 Even though I had some issues with the plot and character depth, I still looked forward to watching every episode of Dimension W every week. Both the opening and endings intrigued me: they had great songs with awesome fight sequences. I was interested in the futuristic time period and the gadgets that the characters used in the show. The show's strength lied in most of the interactions between the characters, the art, and basic storyline. What pulled me in was the mystery behind the bigger picture, and how the characters were ultimately connected together.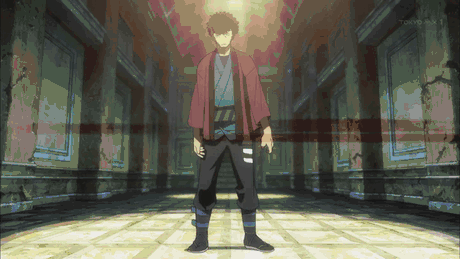 Opening/Ending