Ao Haru Ride Anime Review
(Warning, this blog may contain minor spoilers that will probably not effect and/or spoil anything important in the anime. Heck, I wouldn't even call them spoilers. Just read the review)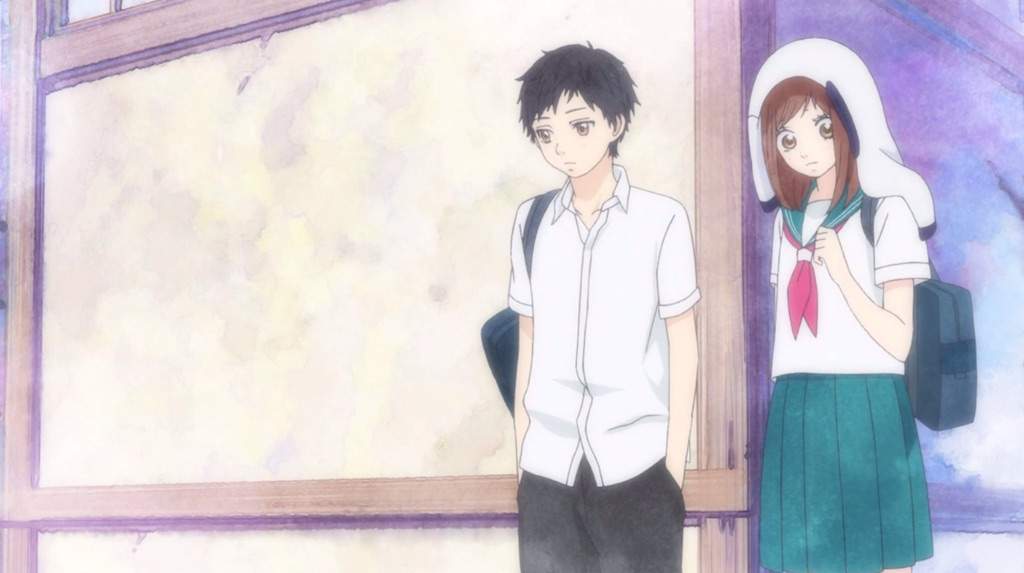 To be honest, this was an anime I was excited to watched when it was released. I hadn't read the manga so I was excited to see how it played out. Sure enough, I really found it entertaining even for the type of anime that it is, considering people give a lot of crap to the Romance genre. Nonetheless, I say to hell with those people's opinion, cause you're about to read about a pretty enjoyable anime.
Ao Haru Ride (Blue Spring Ride) is based of the manga first released in early 2011 before being adapted into an anime that was aired during the Summer anime drop. It aired a total of 12 episode, with no information of a second season or any OVAs, but it's getting an exciting Live-Action movie! Yea…
Genre: Romance, Drama, Comedy, Slice of Life
Plot of Ao Haru Ride
Score 7.5/10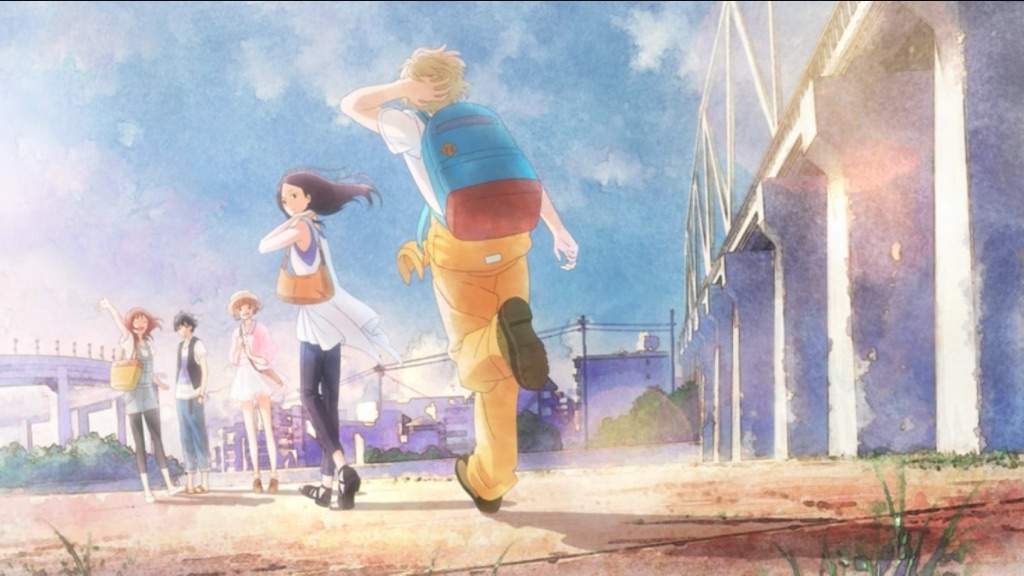 Futaba Yoshioka wants to "reset" her life. In junior high, girls ostracized Futaba because too many junior high boys liked her. The only boy Futaba liked, Kou Tanaka, moved away before she could tell him how she felt. Now in high school, Futaba is determined to be unladylike so her new friends will not become jealous of her. While living her new life contentedly, she meets Kou again, but he now uses the name Kou Mabuchi and has a cold attitude. He tells her that he liked her too in junior high, but feels differently now.
When I first started the anime, I wasn't sure what to expect. I didn't read the manga before hand or any kind of information so I knew nothing about it. To be honest, I like how the anime started off. It gave an interesting backstory, that was informative, before quickly jumping into the main story. There were a few things here and there that could have been added onto, but overall it was exciting.
The actual plot was a little bit all over the place, not having a huge storyline set out for the anime. Sure these two people meet up after a couple years and spend together, but there were just little stories in between. I know the story is about these two rebuilding their lost relationship, but you got to give me more. But after with all this said, I honestly still enjoyed it. Yea it wasn't perfect, but it was still fun to watch.
Animation and Comedy of Ao Haru Ride
Score 8.4/10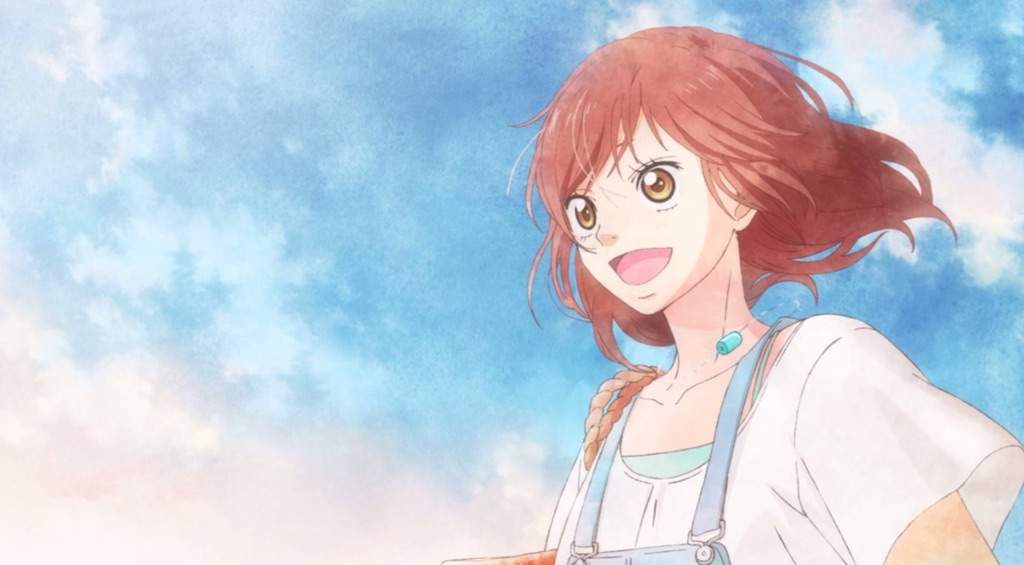 The animation style reminded me a lot of anime such as My Little Monster, or any Romance anime at that… It's like they decided to use the animation even at different Studios, but this was definitely a lot better animation than most Romance anime I've seen. Anyway, I liked the animation! It was actually really, really well done. I loved the colors they threw in to make it all SUPER colorful (The OP), just the way I like my stuff, and that was great!
The character designs were well done and background scenery wasn't distracting and done well enough to be noticed, but never enough to take you away from the actual anime.
The comedy all around was extremely well done. I liked how this anime had a lot of humor in it, more than most Romance anime, and was able to make a lot of humorous jokes and whatnot. The jokes and laughs were all original and very amusing.
Characters of Ao Haru Ride
Score 7.9/10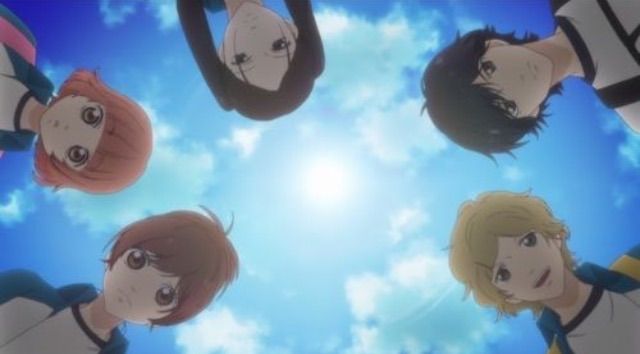 The characters in this anime were interesting… In a good way. I liked how we were able to see them as their old selves then see them in the future and how they've changed.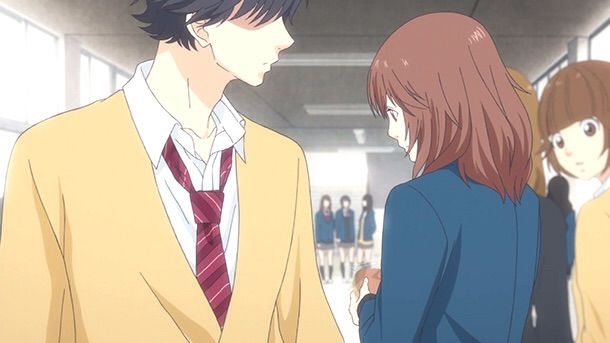 The main characters were the most interesting though, considering they constantly went through development once the anime began. You see them start off one way, completely change, then change a little more. It's nothing too bad so it made the characters fun to watch.
Futaba Yoshiioka was a little strange, but I liked her. She wasn't like super weird or anything, but was funny and a good main character. She is strong-willed, stubborn, and passionate, she prefers to be accepted for who she isn't than ostracized for who she is.
Kō Mabuchi is an interesting character, haven't seen a lot characters like him. He is masculine, sarcastic, and crude. In addition, he has extremely pessimistic views about his brother and himself. Sounds like my kind of character.
The only thing that bugged me was how their relationship never really progressed. Yea they were able to become friends and grow feelings for each other again, but at least do something about it. When the last episode rolled around, I was expecting at least some kind of romantic progression like a kiss? But no, didn't happen.
The other characters were enjoyable though, all of them were different and your typical supportive characters. There weren't any characters in the anime that I didn't like, so that was good.
Music of Ao Haru Ride
Score 8.6/10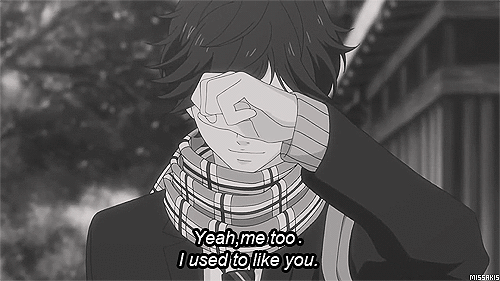 Honestly, I think that music was the best part of the anime next to the animation. There haven't been a lot of anime that I'm watching with music that has stood out, so I'm glad this was able to shine.
The OP was, to be blunt, fantastic. Easily an instant favorite the moment it started playing. I love how there was just an explosion of colors, so that really drew me in. Next to the animation and coloring, the music was just straight up addicting. It fitted into the anime perfectly and was entertaining to listen and watch every time it came one.
The ED was arguably good. The music bored me a little, but the animation style they went for kept my attention. Sure there were more colors, but I couldn't watch it every time it rolled around so I usually skipped it.
The OSTs were definitely wonderful. Playing at key moments throughout the anime at perfect moments made the anime just so much more exciting to watch. No matter what would be happening, a good OST would most likely be playing.
Personal Enjoyment of Ao Haru Ride
Score 8.9/10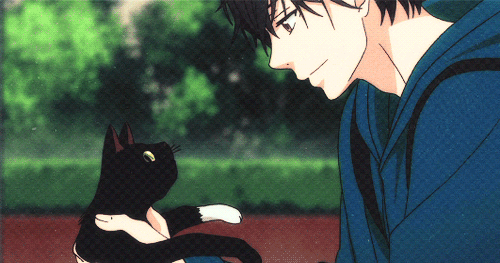 The moment I started this anime, I knew I was going to enjoy it, but that's just me. I also had no personal problems with the anime, meaning I didn't see anything wrong from my prospective. As a reviewers prospective, I had to find what was wrong, which wasn't a lot, which is really good.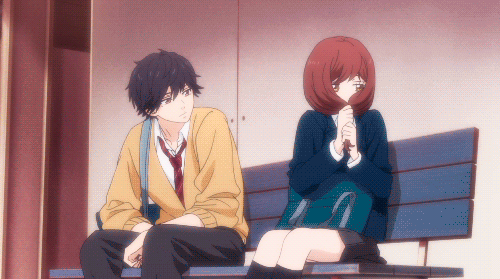 Like every Romance anime, not everyone is going to like it (cough Amber cough) but anyone who enjoyed anime like Say, "I Love You" or My Little Monster so definitely give this anime a shot. I think it's way funnier and has better animation than both of them.
If you're not really into Romance anime, I probably wouldn't give it a go. The comedy might keep you entertained, but that's about it for you to enjoy.
ᑭᒪOT: 7.5/10 ☆
ᗩᑎIᗰᗩTIOᑎ/ᑕOᗰEᗪY: 8.4/10☆
ᑕᕼᗩᖇᗩᑕTEᖇᔕ: 7.9/10 ☆
ᗰᑌᔕIᑕ: 8.6/10 ☆
ᑭEᖇᔕOᑎᗩᒪ EᑎᒍOYᗰEᑎT: 8.9/10 ☆
Iᑎ TOTᗩᒪ: 8.26/10 ☆
Final Thoughts of Ao Haru Ride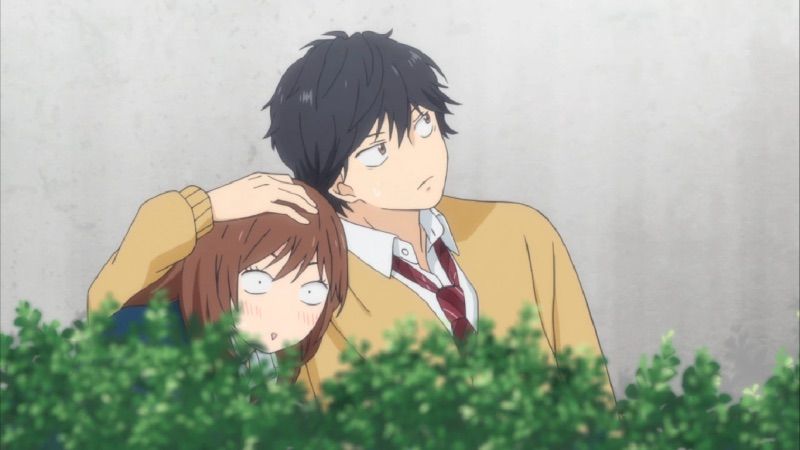 From beginning to end, I enjoyed every second of this anime. Sure it let me down in the end, but the manga is still going, and I'm definitely going to read it. Hopefully a season two will get a green light, but I don't know if there's enough manga out for it yet. So, farewell friends I'm off to watch Eureka Seven, causing it's freaking amazing.