Inuyasha Manga Review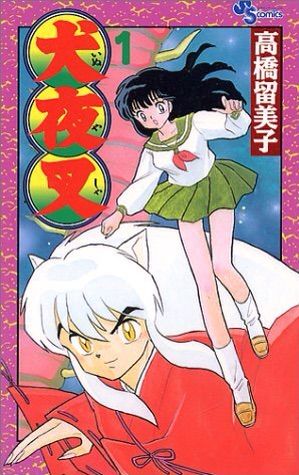 Man, when I say that I fell in love with this as a child. I'm am not kidding. This show was everything to me when I was a kid. If not Dragonball z and this I would not be into anime nor would I be into manga. Reading it over as an adult, I was speechless with the amount of details, fast pace and love able characters. As a kid I consider this the romance/fantasy/action of all time. The magic lasted but the nostalgia didn't last and I found myself seeing things I didn't see as a kid. But on to the review.
Inuyasha Art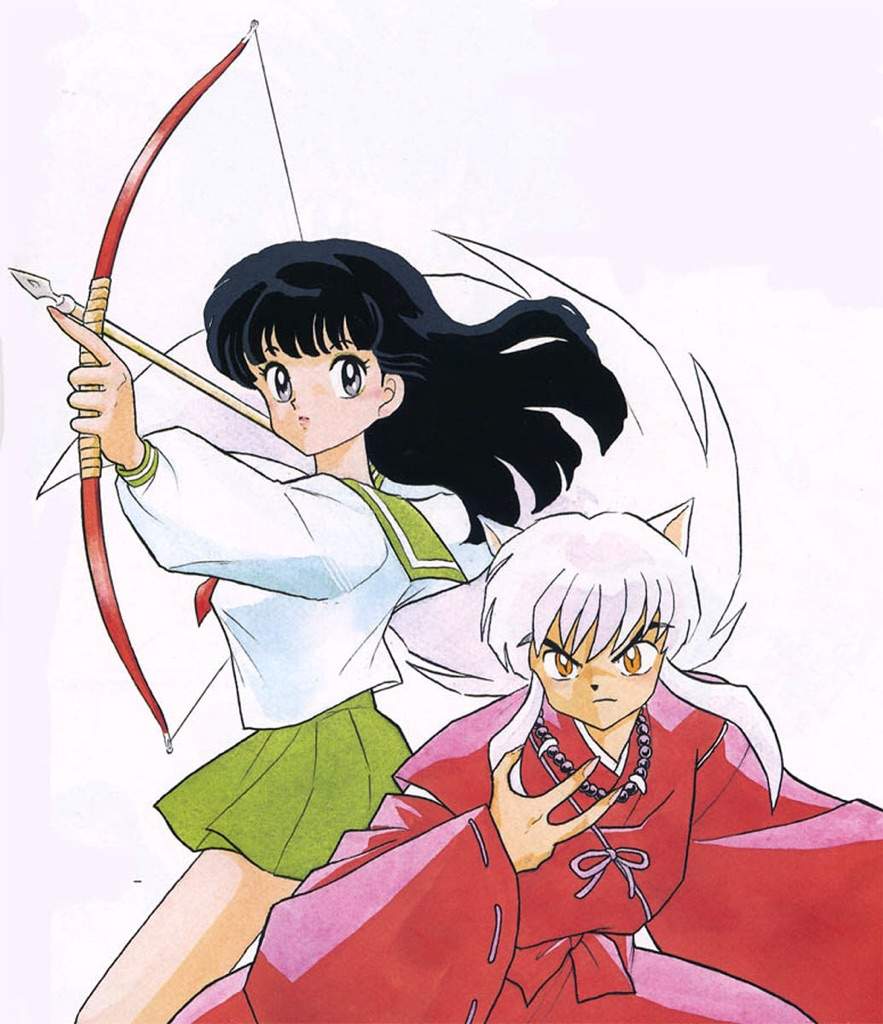 Visually the series is amazing. The constant switching from daily life of modern times to epic quest during the feudal era was very interesting and was great story. The level of detail was rather average but it was still very good. The characters are usually drawn simple and the backgrounds feel empty when not showing long panels but nothing too bad. The atmosphere of the manga has huge contrast, as there are events with minor violence as well as gruesome violence, full of bloodshed and gore. It's has normal areas such as villages and modern day Tokyo but also has nightmarish ones like tombs made of bones and a castle with acid fog or castles hidden under water. The variety alone is enough to keep you reading every chapter. The character figures are generally rather simple and cute looking. All normal people have back hair though which I though was a little weird. The secondary details are rather poor so if a new villain looks like he's shit then he probably is. They way most of them look are enough to attract any reader though. Special effects will remind you of Dragonball Z. Everyone yells their attacks, wears the same thing basically. I found that this didn't really make me mad but I know it will for some of you.
Inuyasha Plot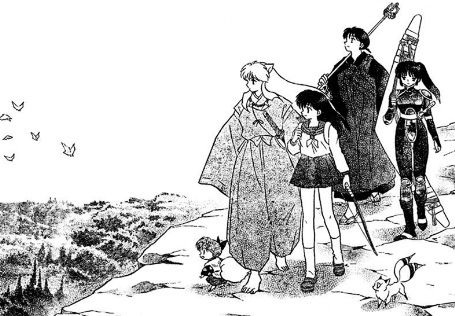 Just like another manga it starts off very strong. The first 50 chapters are among the best in action manga ever. They had good ideas such as, time travel, demon slaying, magic relics, to avenging a sinister person. They had comedy, romance, drama, and mystery all in one. Everything you love you could see in this manga. Everything was a solid 10. But then, well they murder the story kinda. Sadly after the initial first 50 chapters, it turns Ito your average shonen manga. Pointless power ups, repetitive plot, stale characters, and a hunt for a villain for years. Get a power up, fight a boss, repeat. The story never truly offers a solid resolution for any of the unfinished side stories. Up until the last arc, Inuyasha Doesn't come to terms with his evil side until then, Mikoru doesn't undo his curse, Sango doesn't find her brother, Naraku keeps invading them, kikyo doesn't undo her undead nature and no one Admits there true feelings to anyone or at least in a long lasting way!!! Ugh! The first few battles had fast pace action and actually had strategy in battle. Enemies actually lasted a whole arc instead of being destroyed in 5 pages. Inuyasha gets a super sword that can basically kill anyone. Even worse, he kept getting defensive abilities that could block anything. He was practically indestructible. In about 70 chapters he was the strongest demon alive. Naraku kept fucking escaping only to leave and power up again just like Inuyasha! This was so annoying!! The only reason villains kept surviving because Inuyasha wouldn't use his kill attack at the beginning of the battle. The manga eventually ends with closure. It does feel dry for everyone other than the main cast though.
Inuyasha Characters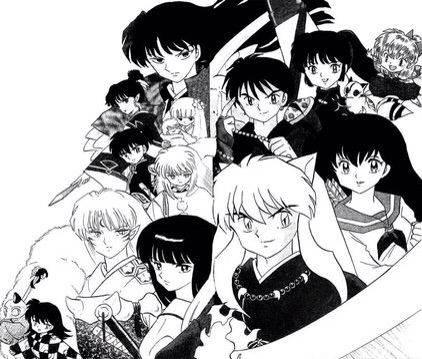 Inuyasha is clearly the main character so everyone pretty much just becomes his underling throughout the series. Or not….he soon just becomes a lap dog for kagome the cute Japanese school girl who keeps abusing him and punishing him in the most ridiculous ways. They are supposed to like each other but it's hard to see sometimes. Then you have miroku, an ero monk who will never miss the chance to feel up some girls ass. It was funny the first 50 times but just got stupid after a while. Especially since he has a love interest and is basically cheating on her all the time. This said love interest is Sango and she is looking for a way to save her brother but since she never find a way for the most part, she just exist to hit miroku and nag all the time. Then there is shippo the cute mascot. I basically just told you who he was. Then you have seshomaru, the big bad brother of Inuyasha, the best character and main antagonist of the series Naraku. They have the most common sense but are not present all the time in series. They mess around but never truly accomplish anything until the end of the series. The character were good for the most part I enjoyed them.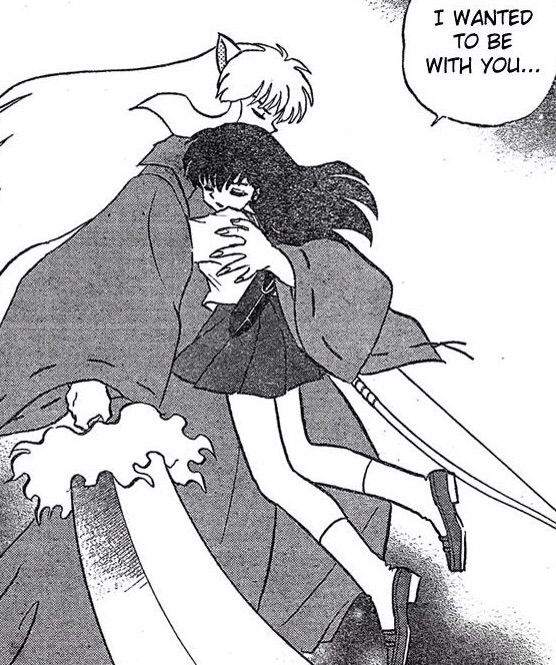 Despite the lack of development for part of the story I really loved this series and I would probably re read this any day. If it has less dead time in the middle it would have been a masterpiece.
Thanks for reading.
-Manga Llama-
Story: 8/10
Characters: 7/10
Enjoyment: 10/10
Overall: 8.5/10