Roy's Gloves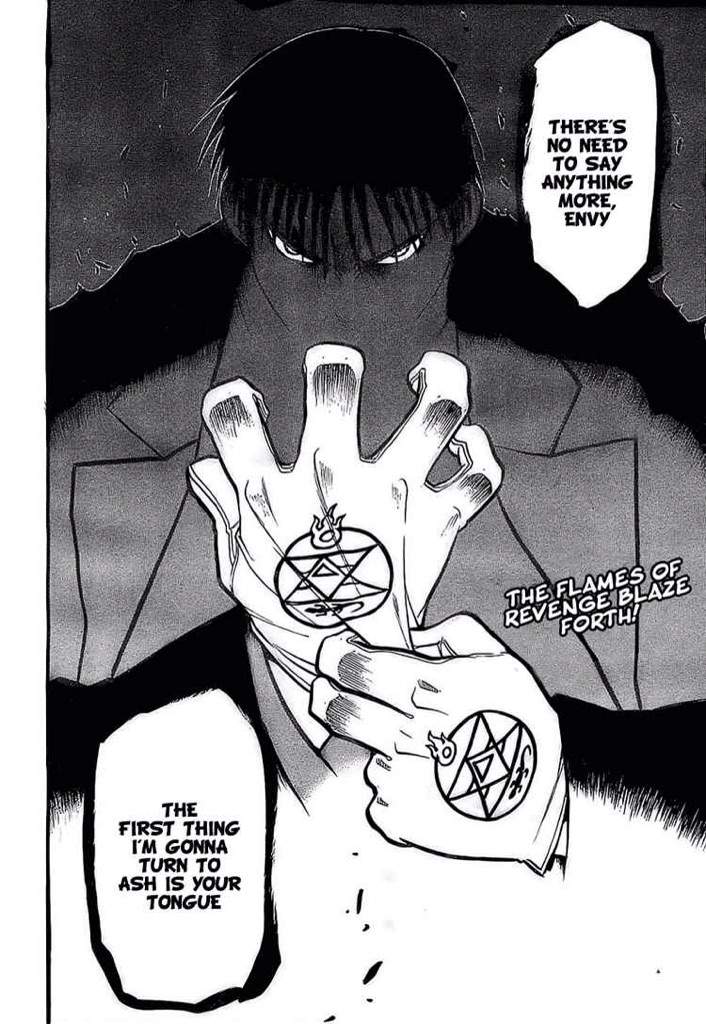 Roy Mustang's custom made gloves are the main 'weapons' he uses. He created them with pyrotex/ignition cloth, a cloth that when rubbed together, create a spark. He has a unique Transmutation Circle for flame alchemy on gloves that allow him to manipulate the oxygen in the air.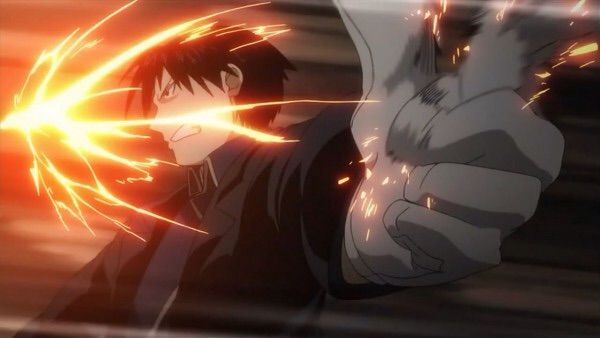 When facing a target, Mustang raises the oxygen density around the them at which point it creates a pathway between the two. He can then use the gloves to create a spark and attack the target. He uses his hands differently in battles. His right hand is mostly used for large explosives while his left hand is used for more accurate and smaller attacks.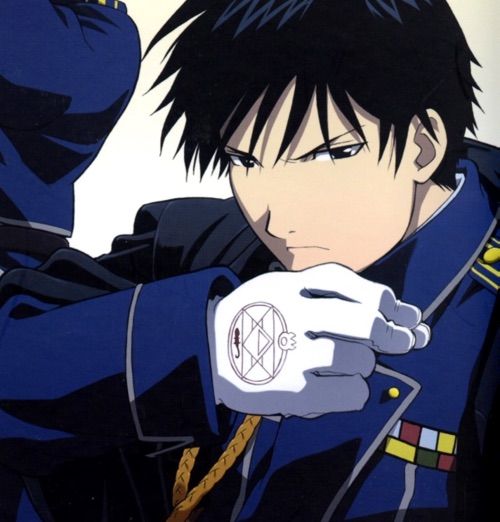 The snap heard when Mustang is igniting his gloves is not him snapping his fingers. It is actually when the gases spark and react. It creates a popping sound. Most would think that his attack is useless in the water. He uses the Transmutation Circles to separate the hydrogen from the oxygen. It creates a highly combustible fuel as well as a volatile oxidizer. This can only be used when he is in a closed off space, has plenty of water, and a source to ignite it.