Japanese McDonald's Food
I almost choked on McDick's smoothie, that's how I got my new blog topic. God bless strawberry banana smoothies.
Burgers/ Sandwiches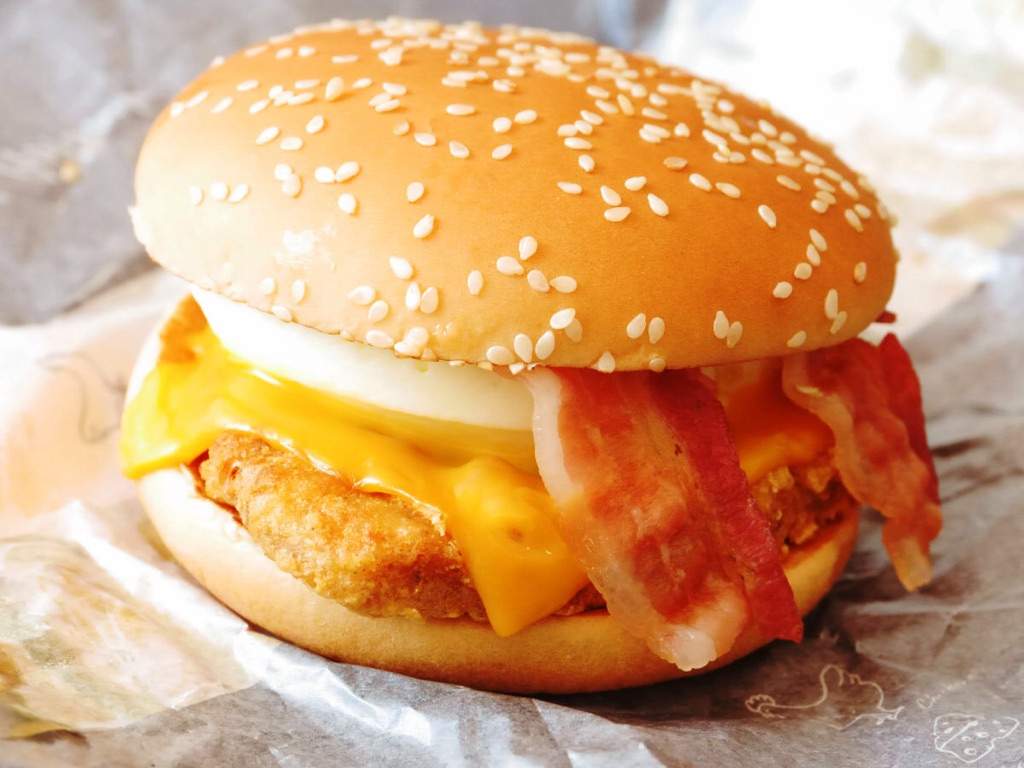 •Cheese Tisakimi Burger
Sesame seed buns, slices of bacon, fried eggs, aurora sauce (mayonnaise and ketchup), cheddar cheese, chicken patty.
Bacon and eggs are only on the breakfast menu in California. And I'm always mad at myself for always waking up at like 1 pm, totally missing out on bacon. So this makes me cry and cuss.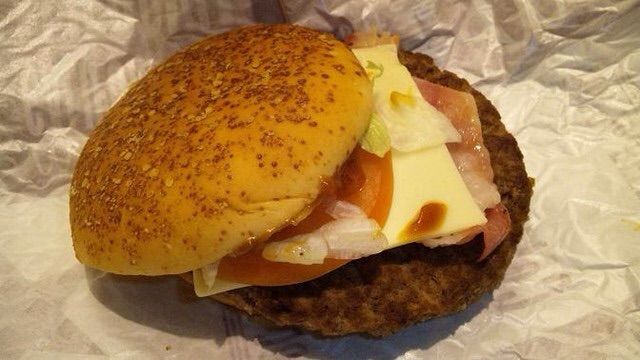 • California Burger
Pound patty, red wine sauce, tomato, lettuce, bacon, Monterey Jack cheese, special buns topped off with grated cheese.
Japan is too kind to California. First things first I'm a realist, I WISH THATS HOW CALIFORNIA BURGERS LOOK LIKE. You know what we got? I'll show you: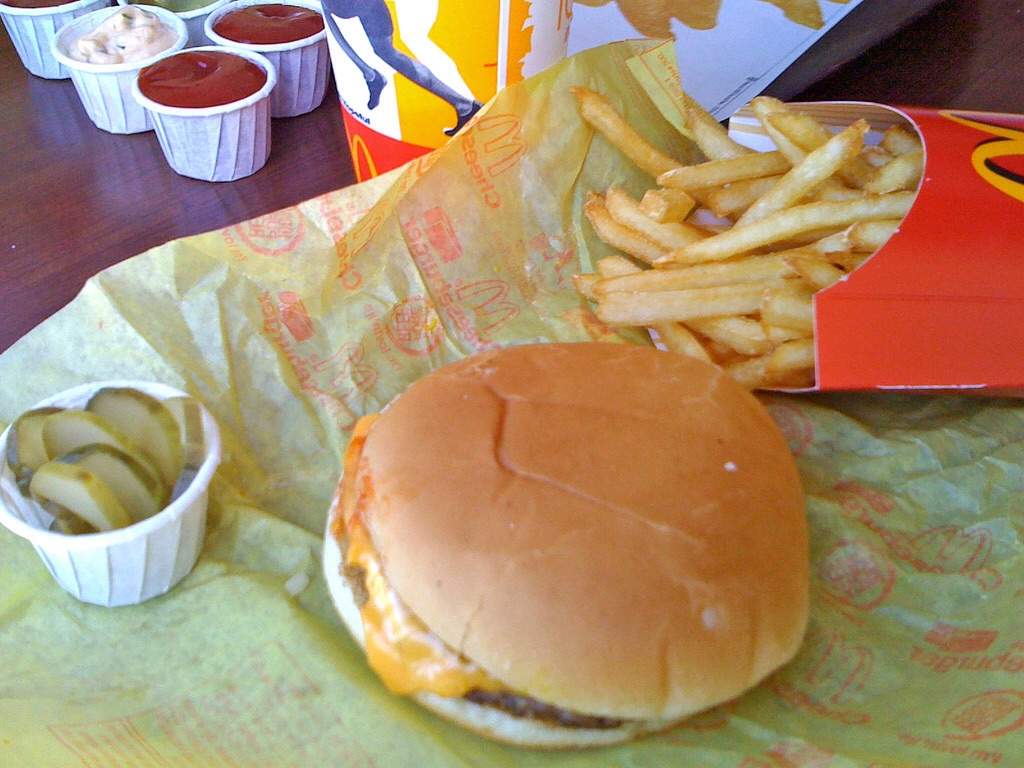 (My photography skills are on point today.
🏻)
The burger is so flat… like my booty.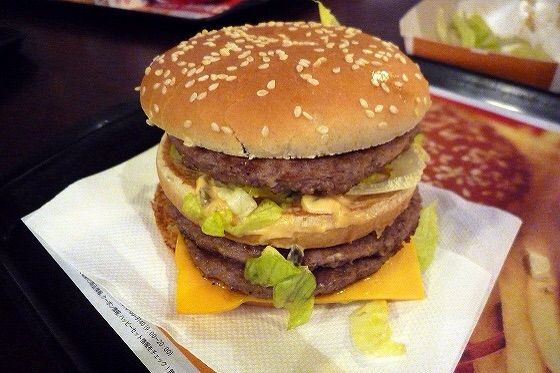 • Mega Beef Mac
Sesame buns, 4 beef patties, pickles, cheese, lettuce, bun in the middle
Tbh, I'm too lazy to walk to the cashier and order a Big Mac. So I'll just say that this looks hella fine, finer than Justin Timberlake. So far, California has to step up their game. Shout out to my friend who works at the McDonald's I'm in right now. U ma hoe
.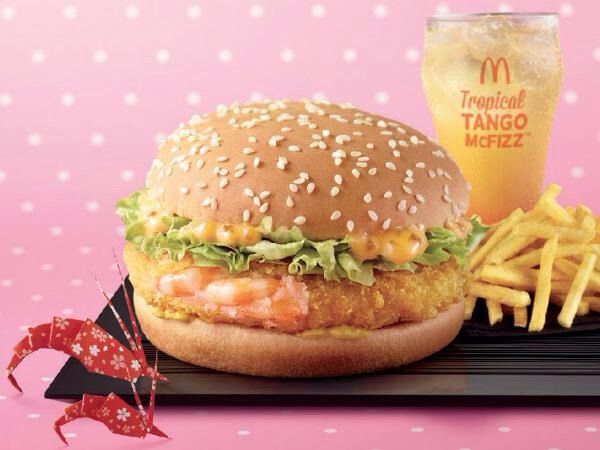 • Ebi Burger
Fried shrimp patty, lettuce, Thousand Island dressing, sesame buns
I tried this burger before and it's delicious… For shrimp lovers. I'm not a fan of shrimp, but I do support shrimp rights. (Because the bible is like "Everything in the waters that has not fins and scales is detestable to you." Shrimps have feelings too.) The visual looks like I can eat the whole thing cuz it's so beautiful.
Chicken/Fries/Deserts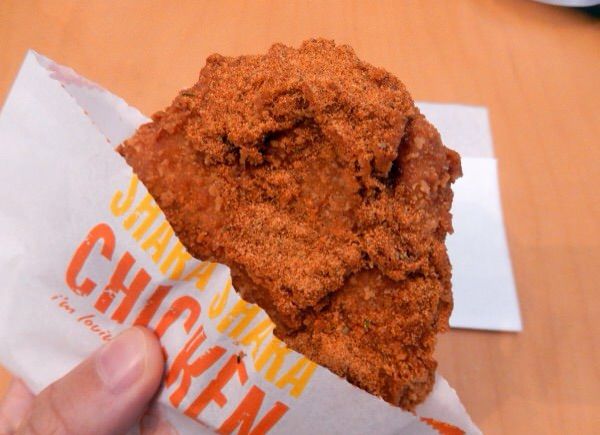 • Shaka Shaka Chicken
Chicken covered in basil and tomato powder.
AHAHAH. Oh my goodnuss . I showed my friend, Mac, the name of this chicken and he just started shaking his hips.
"I'm shaka shaka Shakirrrrra" (rolling the r's like a hispanic he is)
I love this chicken. Its hips don't lie.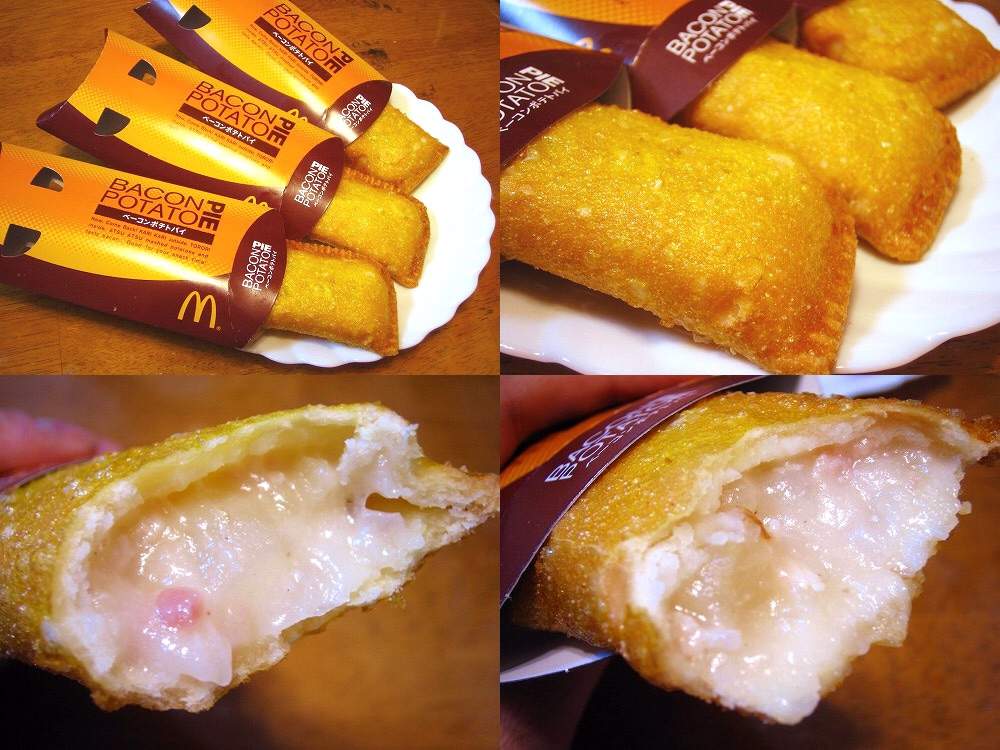 • Bacon & Potato Pie
Pie crust, white cream sauce with potato, chopped onions and bacon.
Is that even a good combination? Imig. It looks like vomit where you drank too much milk to get taller but had to play in a band concert and threw up because the nerves just hit you. (Totally not a personal experience)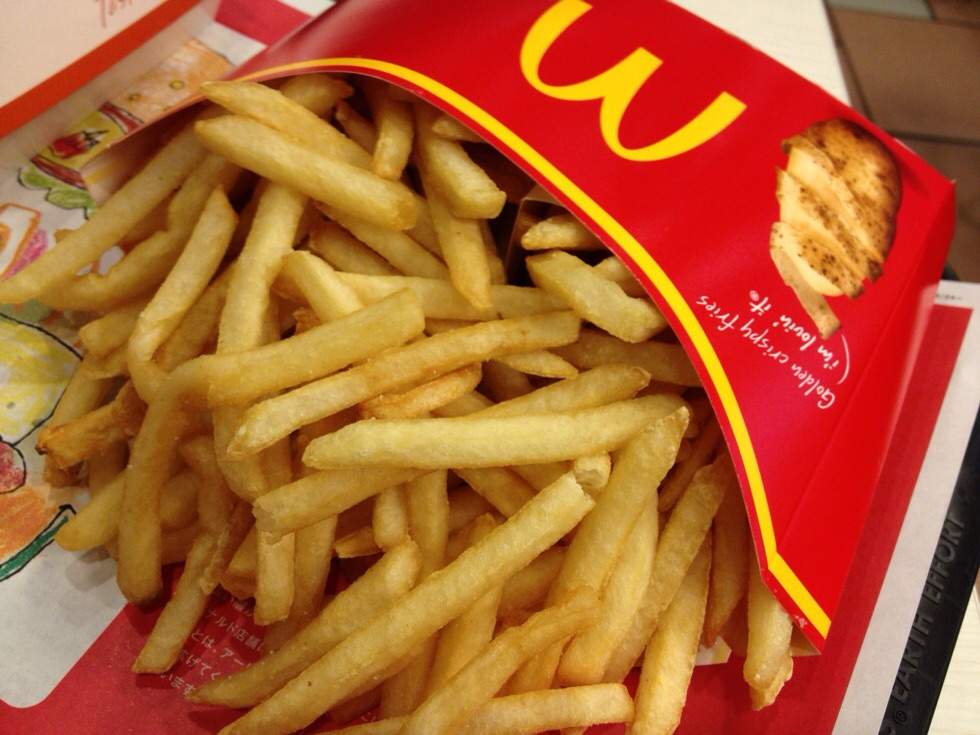 • Great Potato
So we just got into the car, ready to go to my place.
I NEEEED THIS IN MY LIFE. I LOVE FRENCH FRIES. I'm seriously eating fries right now. I love potatoes and salt together, such a great combo.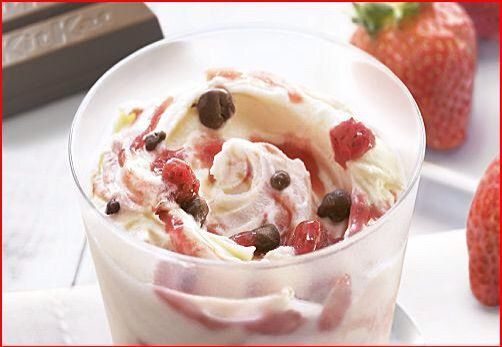 • Kit Kat & Strawberry Mcflurry
Grain Kit Kat, strawberry sauce, soft cream.
Where have you been all my life? I will love you like I do. Then I'm probably gonna give it to Mac (Shakira) when I only ate like 5 spoonfuls of it. I like savory food rather than sweet. I'm gonna get diabeetus if I look at this too much.
If you want to know where I got these photos and ingredients lists from, you can click
here
.