One-Punch Man: Caped Baldy of Justice
one-punch man – best joke ever?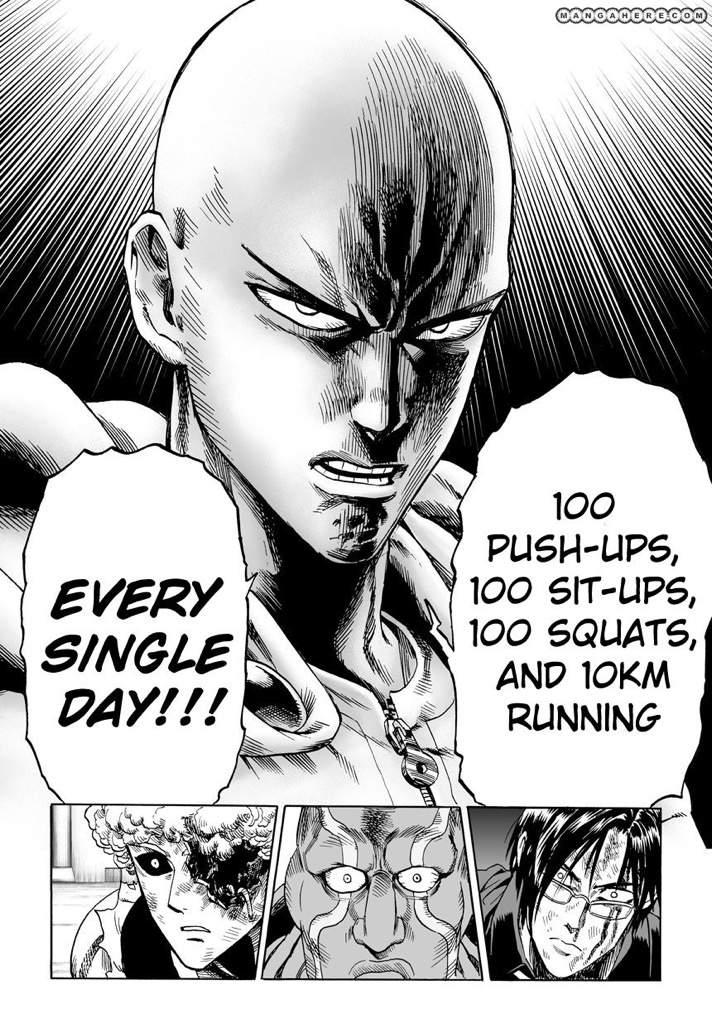 One-Punch Man is in my book the number one Shonen clichè, and I'm pretty sure a lot would agree on this. That however isn't a bad thing, not at all. One-Punch Man makes fun of the traditional tropes we usually see in an action manga splendidly. You'll see over powerful villains for some reason introducing themselves again and again much to Saitama's dismay. I would like to say that this series reminds me of Dragon Ball, yet not. It's hard to put it in words but the feel to it, brings me back to DB. The fights, the humor you name it.
The Plot of One-Punch Man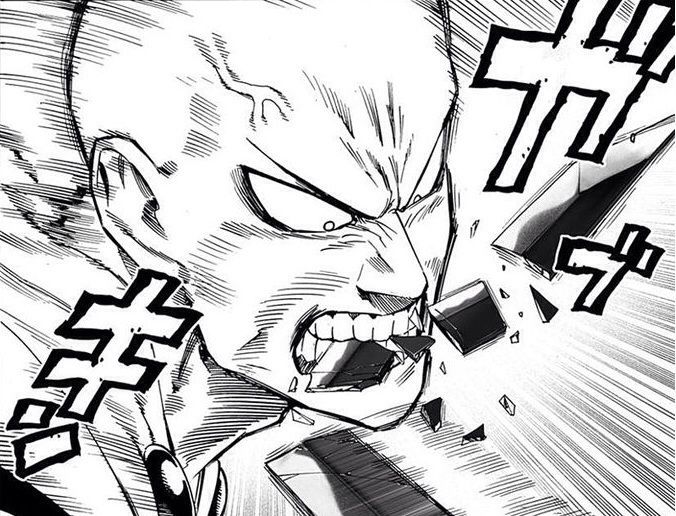 Now the people who haven't had a chance to read One-Punch Man before – here's a little synopsis to get some insight: The story takes place in a the fictional Z-City. The world is full of mysterious beings, monsters and villains that causes destruction and havoc. A hero association has been established to protect the citizens from all these dangers. Individuals with superhuman ability can register themselves to the association. There, they will take a series of test to determine what class they are. Class C being the lowest and S the highest.
Characters of One-Punch Man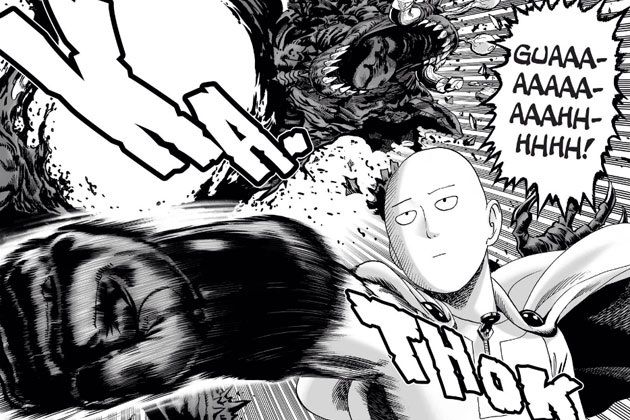 Now our main protagonist here Saitama was at first your typical Salaryman. He's middle aged and lived a boring and uneventful life. One day however, it all changed when he saw a kid being attacked by a giant lobster monster. He decided to help and, you can say, miraculously defeated the monster.
That day he decided to become a hero. He trained hard every single day for three years. 100 push-ups, 100 sit-ups, 100 squats, and 10 km running everyday for that period. Shortly thereafter, he gained superhuman strength, speed and lost all his hair. Saitama is a seriously entertaining protagonist. He's laid back, he always have a goofy look on his face and he's bald – which you doesn't often see. He's bored as hell. As the title says, he wins most of his fights with a single punch and now he's basically going out of his skull because of it.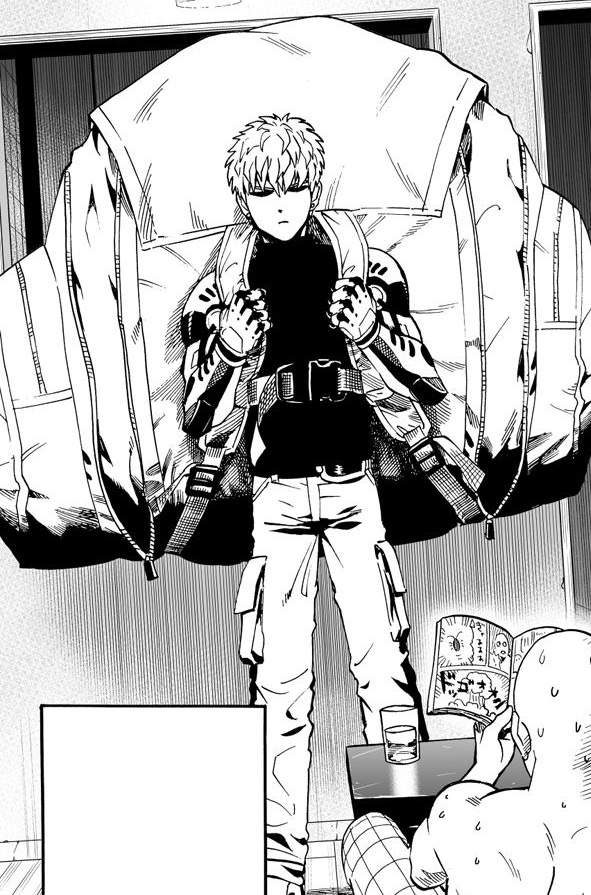 Genos here on the other hand is kinda the opposite. He's a cyborg and once he saw Saitama's power, assigned himself as his student. He is your typical avenger-type Shonen character. He's became a hero to find and exact revenge on a mysterious robot that killed his entire family. He now follows Saitama (whom Saitama objects to) in hopes to gain the strength he needed to accomplish his goals. This is a quite humorous duo.Now there's a lot more characters but I decided that'll do
Art of One-Punch Man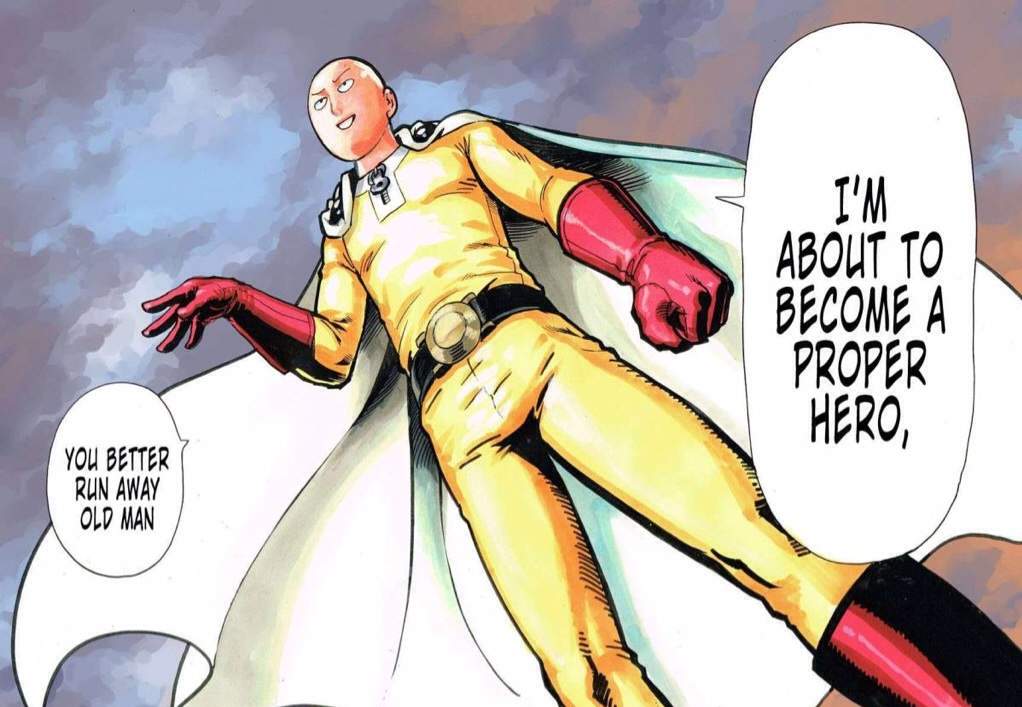 Now the art is just excellent the whole time. Saitama's design is very basic – bald, white super-suit, cape. Yet his face is quite expressive. Since it's so simple, the face expression does most of it. It's wonderful how much emotion he can convey with a single look. While the hero is very simple, the rest of the cast and the world is incredibly detailed, whether it's his cyborg student's cool robot parts, animal themed villains, or the vast amounts of rubble caused by the fights. Overall, the art is gorgeous.
One-Punch Man  is steadily growing popular in Japan. This is quite obvious. Looking for a comedy, filled with action? – then One-Punch Man is worth your time.