Tokyo Ghoul (Season 1) Anime Review
DISCLAIMER: this review contains spoilers so only read ahead if you've seen it or you don't care. Also this review is of season one only.
Based on the manga of the same name, Tokyo Ghoul is produced by Studio Pierrot, a studio that makes the long-running shows Naruto and Bleach. The story centres around a human student named Kaneki Ken, who falls victim a binge-eating ghoul named Rize. However in an unexpected turn of events Rize is killed and in order to save Kaneki, her organs are transferred into him. Although not executed supremely well, I thought the overall concept here was a really interesting and didn't fall into the pitfall of a generic vampire-like story.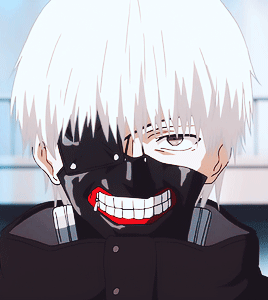 This all happens in the first couple of episodes, and they are actually the best episodes of the entire season. One thing that Tokyo Ghoul struggled to do in my opinion was maintain the themes and tone that this introduction sets up. What was initially a internal psychological war within Kaneki is somewhat lost, and the focus drifts away from this for a large remainder of the show, except in places where the plot conveniently demands it.
The tone during the overall season felt inconsistent. At points it was this deep wrenching psychological thriller and then at other points it felt like I was watching a slice of life anime. While the altering tempo wasn't as jagged as in something like Akame ga Kill, it still felt like the writers was slightly confused about what genre they were writing at points.
Tokyo Ghoul Characters
The characterizations in Tokyo Ghoul were hit and miss for me. Some of the characters were brilliant: the Gourmet was one of the best villains I have seen in an anime. His design fully suited his personality, he was utterly insane but his goals made sense in their own twisted way (which is what you want from a villain).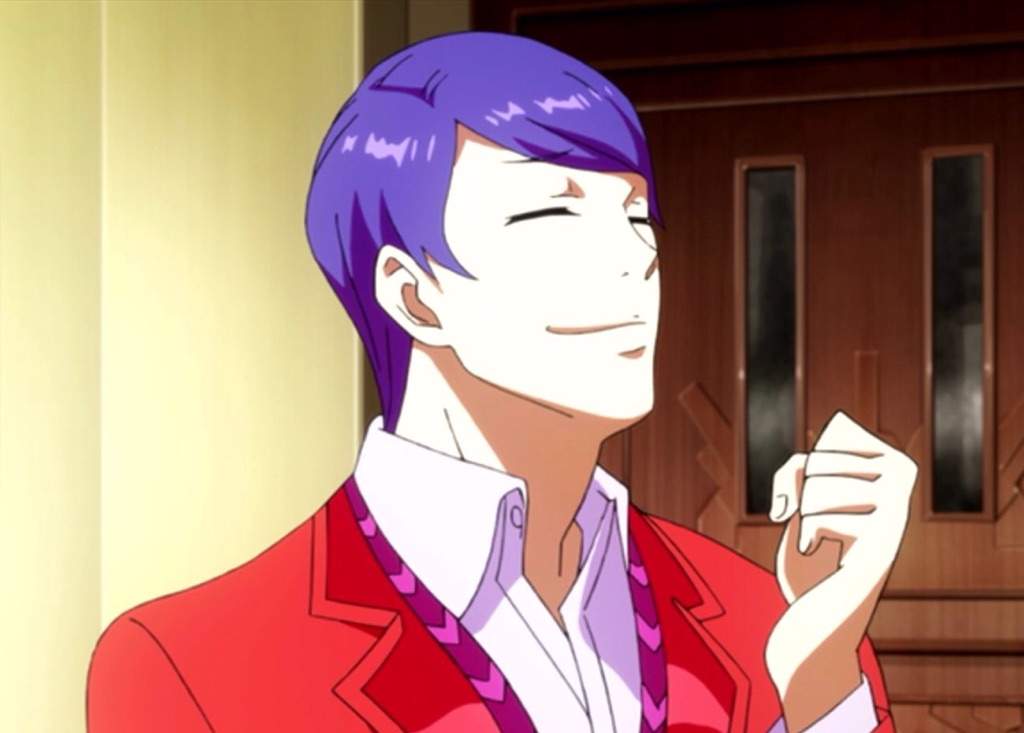 Touka was almost certainly the best main character in the show. She is a strong female lead which is something which I feel isn't always seen enough in anime, and you truly see a metamorphosis in her character from being cold and heartless to becoming reluctantly fond of Kaneki and Hinami.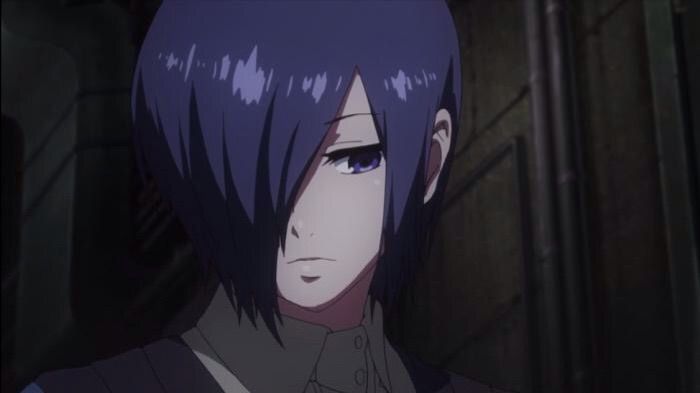 The side characters were dealt with averagely, with some of them (for example Hinami, her mother, and the Doves) feeling fully fleshed out, while others felt more like filler characters and plot leverage for the main characters to bounce off of (such as Kaneki's friend Hide, or Nishiki and his human girlfriend). As there is so little time spent with these characters we don't learn to empathise with how other characters feel about them. This is a shame because it feels like wasted potential.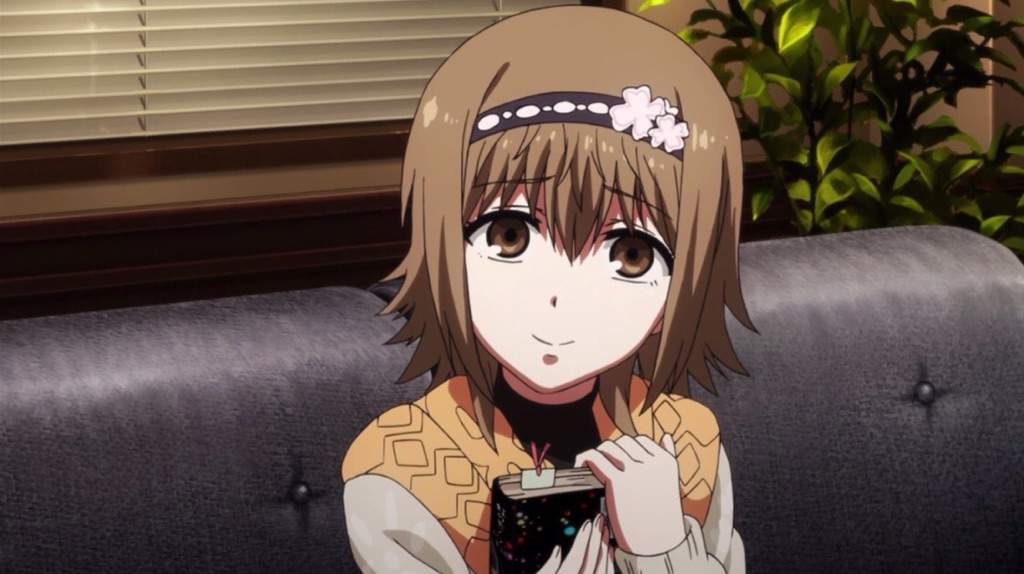 On the other side of the spectrum is Kaneki, who whilst he isn't the worst main character I've ever seen, he is still unremarkably boring. Aside from the ghoul transformation at the start of the show, we see almost no change in him at all until about 3 minutes from the end of the last episode. And for a show which seems to try and put a focus on characters so much it doesn't really do much for me.
Tokyo Ghoul Animation and Sound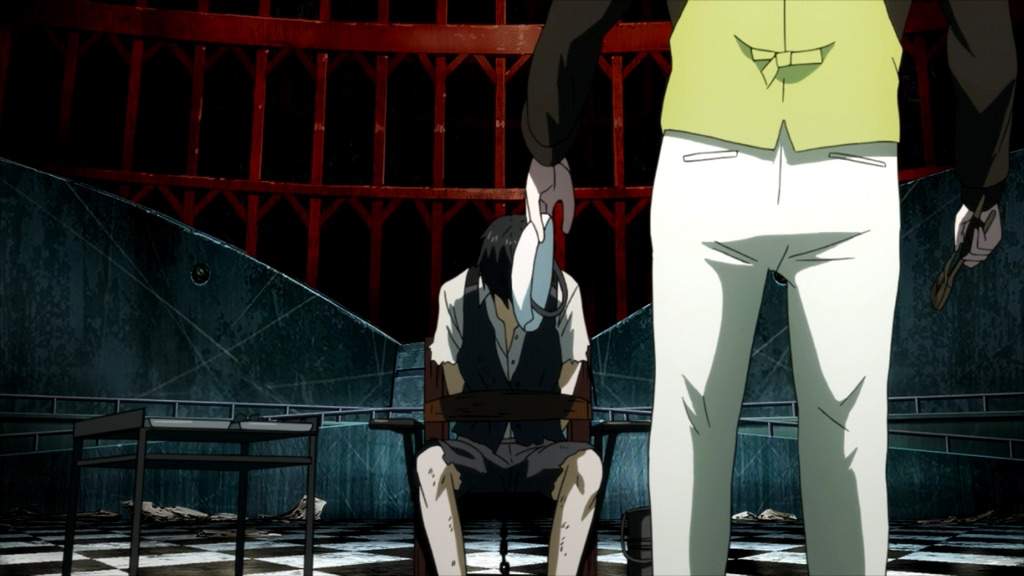 The art, animation, and sound in Tokyo Ghoul are good. Whilst they aren't going to win any awards, they are sufficiently good enough to do the show justice. The setting and characters all look nice (and appropriate to their personality), and the animation is pretty smooth and doesn't dip in quality anywhere which is good. Aside from the main theme song which is awesome, the sound isn't especially noteworthy but the sound engineers did a good job of realizing that sometimes silence has a better effect than music in some scenes of tension or exposition.
So to conclude, Tokyo Ghoul has its flaws but is still worth your time to watch. While there are issues with tone and some characters, the overarching story is enough to keep you invested until the end.
Score: 7/10
Verdict: Watch it
Recommended Similar Shows: Parasyte, Another, Elfen Lied
Review by MrA